A sadistic killer who was caught on camera torturing a man after gaining entry to his west London home for gay sex has been jailed for at least 39 years. Jason Marshall, 29, listened to Classic FM as he bound and gagged Peter Fasoli before wrapping clingfilm around the 58-year-old victim's face.
He posed as an MI5 agent and a police officer after meeting Fasoli on a gay dating app. Marshall then set fire to the property in Northolt in an attempt to cover up the murder, the Old Bailey heard.
Just days later he used his victim's credit card to flee to Rome where he strangled Vincenzo Iale, 67, to death with an electrical cord. Weeks later he attempted to suffocate 54-year-old Umberto Gismondi.
A UK investigation into Fasoli's death, in January 2013, concluded he died in an accidental fire sparked by a faulty light.
But the court heard how the victim's nephew, Christopher Murgatroyd, discovered his uncle had unwittingly captured his own murder on his webcam while examining his fire-damaged laptop in November 2014.
The seven-hour film, shown to the jury in court, showed Marshall arriving at Fasoli's home kitted out with generic police accessories he had purchased on the internet. He and Fasoli can be seen and heard chatting and then engaging in what appeared to be consensual role playing based on an "interrogation".
Marshall then launched into what became a prolonged and violent attack on Fasoli, culminating in his murder. This included threatening him at knifepoint, and forcibly injecting him on multiple occasions. Music from the Classic FM radio station plays throughout.
Towards the end of the footage, Fasoli can be heard shouting out as Marshall smothered him off-camera. After the shouts stop, Marshall calmly smoked a cigarette as his victim lies motionless on the floor.
The web camera lead then appears to be pulled out but Marshall can still be heard splashing a liquid around and flicking a lighter. A short time later Marshall is heard leaving the flat and the smoke alarm activates.
After the footage was handed to police, Marshall, who was serving 16 years in an Italian jail for murder and attempted murder, was extradited to stand trial at the Old Bailey.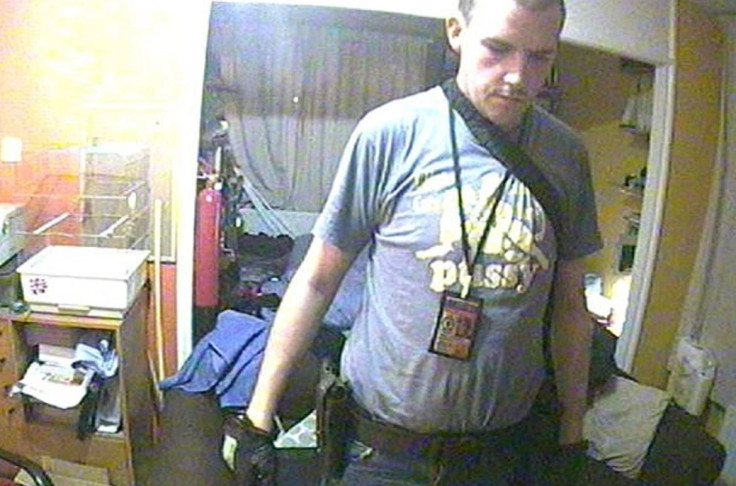 Jailing him for life on Tuesday 26 September, Judge Nicholas Hilliard QC told him: "You realised he was weak, naive and gullible: in short, no match for you.
"I'm sure that you were motivated by a desire to cause Mr Fasoli pain without his consent, which would be a significantly greater source of pleasure or gratification to you than is ordinarily the case for those who enjoy inflicting violence.
"You tortured him for so long because you enjoyed it so much. It wasn't necessary to go to the lengths you did if your only purpose was to kill him.
"The dominant elements of your motivation in killing Mr Fasoli were robbery and sadism."
The judge also questioned why investigators missed key evidence on the victim's laptop, bank statements and social media accounts. The Independent Police Complaints Commission say they aren't reviewing the case because it was the London Fire Brigade who concluded that Fasoli's death was accidental.
Detective Inspector James Stevenson, of the Homicide and Major Crime Command, said: "We are pleased the sentence handed down to Marshall for the brutal killing of Peter.
"This was a cold blooded attack, during which Marshall cynically gained the trust of a vulnerable older man to get entry into his home, then subjected him to a horrific and prolonged ordeal and ruthlessly ignoring Peter's cries for help knowing he was fighting to stay alive. Marshall then did everything he could to evade being brought to justice."
---
Anyone affected by this case can get in touch with LGBT agencies such Galop www.galop.org.uk and Camden LGBT forum www.camdenlgbtforum.org.uk who can offer confidential counselling and third party reporting.