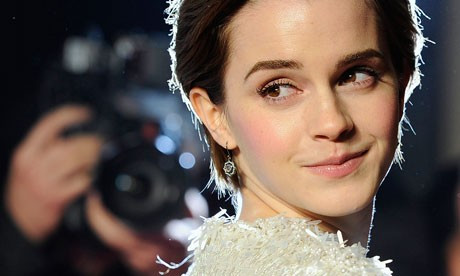 She rose to fame playing Hermione Granger in the Harry Potter films but Emma Watson's youthful looks recently backfired when she was mistaken for a child at an airport.
The 22-year-old British actress was stopped at passport control over the Christmas holidays by an airport official who believed that she was underage and asked for her parent or guardian to be present.
Watson, who will return to Brown University in the US later this month, shared the embarrassing gaffe with her five million followers on Twitter.
She wrote: "Passport control: 'Unaccompanied minor?' Me: 'Sorry?
"Passport control: 'Where is ur guardian?' Me: 'I'm 22!' #neverwearingabackpackagain.
Although the awkward situation was quickly resolved when Watson presented her passport showing her date of birth, the My Week with Marilyn star admitted she was no stranger to being forced to prove her age.
"The really sad thing is that this is not the first time this has happened," she tweeted.
Meanwhile, she has hinted that she plans to follow in JK Rowling's footsteps and take up writing.
"I would like to adapt something," the Perks of Being a Wallflower star told Mandrake. "Maybe, eventually, even an original work."
Although she is keen to take up the challenge of creative writing, she admitted to being cautious about making the transition from acting.
"I would love to think I could write, but I would feel a bit intimidated. It is definitely something that I'd like to do, though."