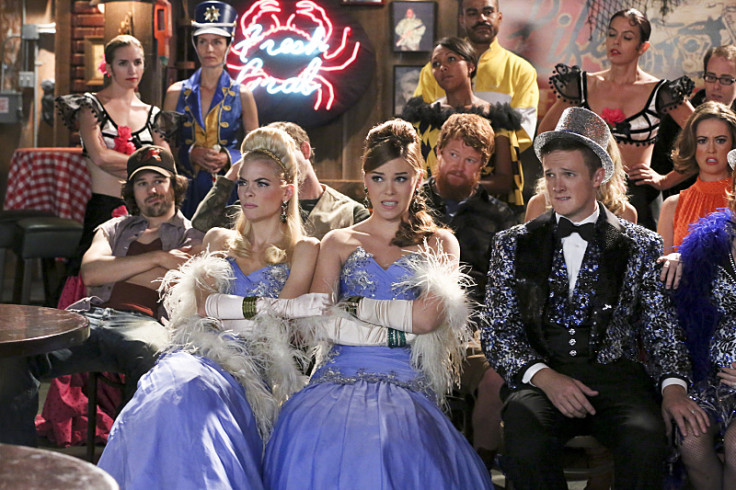 Hart of Dixie season 4 will return with all new episode on Friday, 30 January at 8pm on The CW.
The fourth episode is titled Red Dye #40, where Zoe (Rachel Bilson) and Wade (Wilson Bethel) will find themselves in a compromising situation, which will require them to reveal their current relationship status to the town folk.
Click here to watch the episode online.
According to the synopsis of episode 4, Lavon (Cress Williams) tries to help Lemon (Jaime King) with her financial woes, and organises a BlueBell talent show, thus giving the townspeople, a chance to win some extra money.
However, the contestants feel intimidated by Shelby's (guest star Laura Bell Bundy) participation, and her sudden illness before her performance becomes a mystery, that the entire town tries to solve.
In the previous episode, The Very Good Bagel, Zoe Hart and Wade finally get back together, but the couple had to deal with a little criticism from Bluebell residents.
News of their relationship status and that they are having a baby, is not taken well by the neighbours.
Going by the new promo, Zoe and Wade in the next episode face some uncanny questions:
Dash asks, "Ever thought of the name Dash?"
While another person from a crowd asks: "Why weren't you using Birth control?"
Meanwhile, executive producer Leila Gerstein in a promo video (below) has given fans some hints on what to expect in the upcoming episode.
Gerstein states, "She (Zoe) and Wade are together, and they are determined to keep themselves in their bubble of happiness, as long as they can."
"She really doesn't want to tell anyone," she adds.
Meanwhile, Shelby is mysteriously given chocolate with the Red Dye #40 that she is allergic to, the producer says.
"This is our big musical mystery episode, which is how we do mystery Bluebell style," she concludes.
Watch all the promos here: