Two teenager girls from Hartlepool were sentenced to life in prison on Thursday (7 April) for the murder of Angela Wrightson. The 39-year-old was bludgeoned to death in her own home in County Durham in December 2014 with weapons including a television, a shovel and a coffee table.
The girls - who were 13 and 14 years old at the time and cannot be named for legal reasons - laughed as they delivered fatal blows to Wrightson, who begged the pair to stop. As she led dying in her front room, the girls poured ornamental pebbles on her bloodied half-naked body.
Both now aged 15, they were handed the maximum sentence at Leeds Crown Court and will serve at least 15 years for a crime prosecutors said was "hard to imagine". In being convicted of murder, the girl who was 13 at the time of the attack became the second youngest female believed to have been convicted of murder.
The pair join a list of names including Robert Thompson and Jon Venables as Britain's youngest murderers and as the pair prepare for life in detention, IBTimes UK looks at children who have killed.
Mary Bell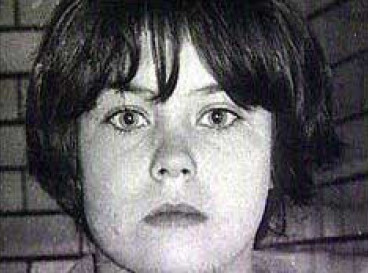 Ten-year-old Mary Bell strangled Martin Brown, 4, and Brian Howe, 3, within six weeks of each other in Scotswood. She mutilated the body of Howe and carved the letter "M" into his stomach in an attack aided by her friend Norma Joyce Bell. Norma was acquitted but Mary was convicted of manslaughter on the grounds of diminished responsibility in December that year. She was released from prison in 1980, aged 23, having served 12 years and has since successfully applied for lifetime anonymity for her and her daughter.
Robert Thompson and Jon Venables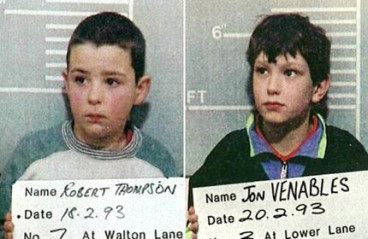 The killing of two-year-old James Bulger in February 1993 shocked the nation. Bulger was abducted from the New Strand Shopping Centre in Bootle, Merseyside, tortured and murdered by two ten-year-old boys, Robert Thompson and Jon Venables. The pair beat the boy with weapons including bricks before dragging his body towards a train line and tying him to it. Thompson and Venables became the youngest convicted murderers when they were convicted at Preston court in November 1993 and eventually told they would serve 15 years. Both were released in in 2001 but Thompson went back to prison for accessing images of child abuse. He was released in 2013.
Daniel Bartlam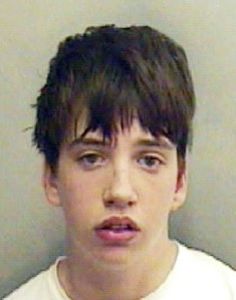 Daniel Bartlam was 14 when he killed his mother Jacqueline in a sickening hammer attack at their Redhill home in Nottingham in 2011. The teenager initially claimed an intruder killed her but later admitted to the crime after he said they had an argument. Police later found a deleted story on a computer at the home where a character with the name Daniel Bartlam killed his mother. During his trial jurors were told how the teen was influenced by a plotline from Coronation Street where John Stape killed a women with a hammer. He was sentenced to a minimum of 16 years. Jurors were told Bartlam battered his mother with a claw hammer before pouring petrol around her and setting her on fire in what the judge said Bartlam wanted to be "the perfect murder".
Santre Sanchez Gayle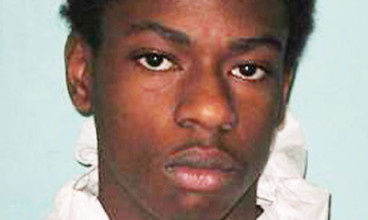 So calm was Santre Sanchez Gayle when he executed Gulistan Subasi with a sawn-off shotgun at point blank range in Hackney, east London, in 2010 that the Met Police thought he was an experienced hitman. The 15-year-old gang member carried out the shooting as an organise hit ordered by Izak Billy, 22 at the time, and was paid just £200. Last year IBTimes UK was told Sanchez spent the money on a designer hat. He was told he must serve at least 20 years behind bars.

Doran brothers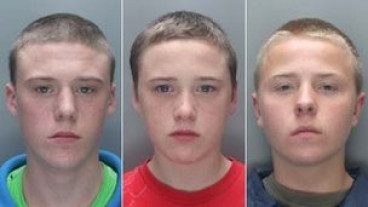 Simon Evans, 14, Brandon Doran, 14, and elder brother Connor Doran, 17, were sentenced to eight years, six years and 12 years respectively after Connor and Simon kicked homeless man Kevin Bennett to death outside a supermarket in Walton, Merseyside, in August 2012. The eldest sibling goaded Simon into the attack saying "I bet you haven't got it in you to do him in."