Haruka Weiser, the talented University of Texas dancer whose body was found in a creek in the middle of the Austin campus, was sexually assaulted and strangled, police sources have revealed.
Homeless runaway Meechaiel Khalil Criner, 17, is being held in the homicide of the 18-year-old student from Portland, Oregon. She is reported to have been targeted randomly as she crossed paths with Criner as she walked home to her dormitory from the drama and dance department, according to investigators. Her body was found on April 5.
Criner has already been charged with murder and is being held in the local county jail in lieu of a $1m (£707,000) bond.
Investigators are awaiting DNA lab results and may levy additional charges against Criner, sources told the Austin-American Statesman. Criner is believed to be the man captured on videotape coasting on a bicycle close to the spot where Weiser's body was found.
Surveillance video also showed Weiser walking past Criner, who put down the kickstand of the bike to follow her as he removed a "shiny rigid object" from his pocket, according to an arrest affidavit filed in Austin District Court.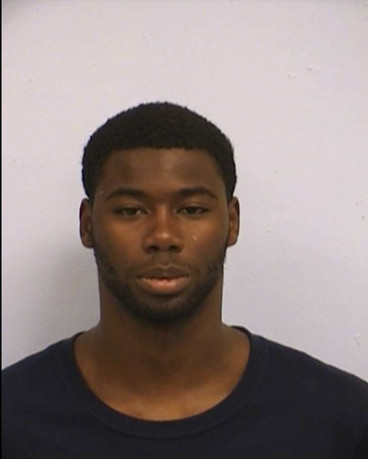 Criner is seen again on video footage two hours later with the bike and walking with a slight limp, "suffering from some type of injury," the affidavit said. The footage also showed him carrying a small duffel bag. Investigators later found a duffel bag and laptop believed to belong to Weiser in his locker at the homeless shelter where he was staying.
A key tip off came from local firefighters who were called to the scene of a campus fire apparently set by Criner the day after Weiser vanished. Some of the items Criner was burning were likely Weiser's possessions, the affidavit said. They included a shoe and college coursework.
Criner was being raised in the foster system until he ran away within the last year, officials said.
Criner's mother, an adult entertainer and convicted prostitute who lives in Las Vegas, plans to return to Austin to set the record straight on her son. "The lies got to stop. My son didn't do this," Vivian Criner told the Statesman.
The day after her son was arrested, Criner set up a GoFundMe page seeking $10,000 to help her publish a book on sexual hygiene.
Weiser's family was devastated by the shocking death. "Haruka was a passionate and dedicated dancer and student," they said in a statement.
"Perhaps the last thing she would want is to be the poster child for any cause. And yet, as we struggle to understand why she was killed, if her death can somehow make it safer for a young woman to walk home, if it will prevent another assault or murder, then at least we could find some meaning behind an otherwise senseless and tragic death."