Police hunt killer of University of Texas ballet student Haruka Weiser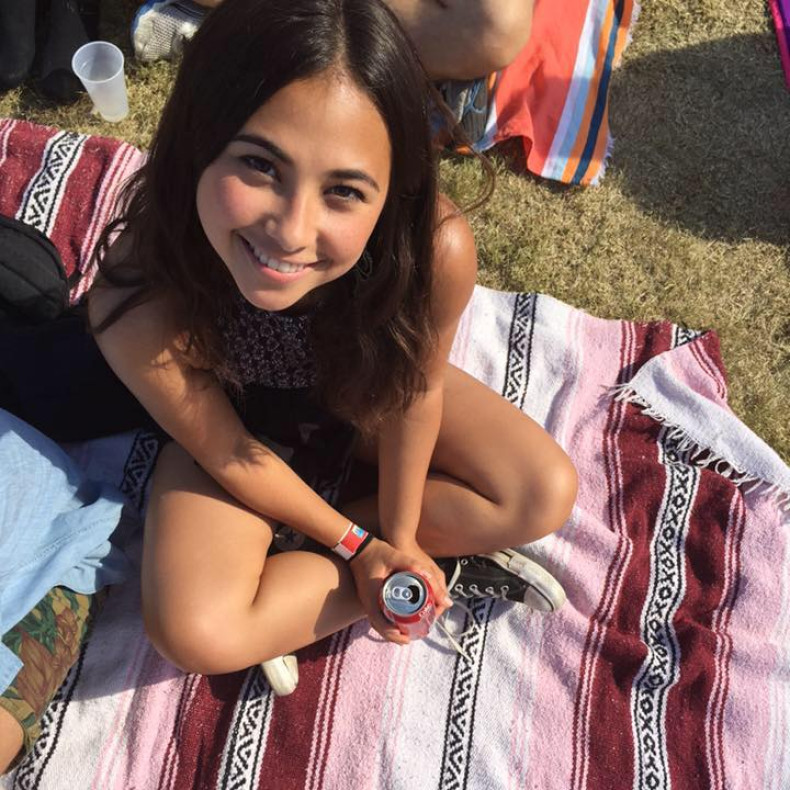 Investigators are combing the campus of the University of Texas in Austin in search of a killer and clues after the body of a young dance student was found in a creek that runs through the university grounds. The dead student was identified as 18-year-old Haruka Weiser, a first-year ballet student from Oregon, who was recruited to study at the school.
Austin police have released a surveillance video of a young man wearing a backpack who they are seeking as a person of interest in the homicide. He can be seen on the video pushing a red or pink woman's bicycle the night Weiser vanished.
Weiser left the school's dance and drama department for her dormitory on 3 April but never arrived at her dorm. Her roommates called university police the next day to report her missing.
"The unthinkable brutality against Haruka is an attack on our entire family," university President Gregory Fenves wrote in a statement. "Law enforcement is fully engaged to do everything to bring the perpetrator who committed this crime to justice." He said that "as a parent this is my worst nightmare."
A heartbreaking statement from Weiser's family said the teen had been "taken from us too soon; we will forever miss her. The pain of our sudden and tragic loss is unfathomable."
Officials said Weiser had been assaulted and then killed, though offered no details of her injuries or apparent cause of death.
A university police statement said that "multiple law enforcement agencies" are working to "solve this horrible crime but also to patrol the campus." The police department is offering a $15,000 (£11,000) reward for information leading to an arrest in the case, the Austin-American Statesman reported.
Weiser was a talented dancer trained in ballet and was involved in a student-run organisation for dancers, Dance Action, according to the university. Her family said she also planned to add a second pre-med major.
"Haruka was a beloved member of our dance community, liked and admired by her classmates and respected by professors for her intelligence and spirit," Fenves wrote.
"Although Haruka loved to perform on stage she never sought the spotlight in her daily life," said the statement from her family. "Perhaps the last thing she would want is to be the poster child for any cause.
"And yet, as we struggle to understand why she was killed, if her death can somehow make it safer for a young woman to walk home, if it will prevent another assault or murder, then at least we could find some meaning behind an otherwise senseless and tragic death."
They added: "We know Haruka would not wish for us be stuck in sadness but to keep living life to the fullest; that is what we will try to do in the coming days. And we offer prayers and encouragement for you to do the same."
The campus was holding a vigil in Haruka's honour.
Extra officers and police vehicles were patrolling the campus, according to The Daily Texan, and the university has increased the number of van shuttles for students. A programme arranging for volunteers to accompany students has reported a 400% uptick in users since Weiser's body was discovered.
Police have issued a list of several safety tips for students, warning them to be aware of their surroundings at all times, to travel in groups and to "not be afraid to be loud; if you need help; scream for help."
The University of Texas system was last in the news concerning a heated debate over a state law allowing students to pack guns on campuses. A pro-gun group planned to stage a fake "mass shooting" near the Austin campus in an attempt to demonstrate the "danger" of gun-free zones and that guns could ensure "personal safety." The event fizzled.
The University of Texas eventually begrudgingly allowed the carrying of concealed handguns in certain areas of the main Austin campus. Nearly 50,000 students attend the school.