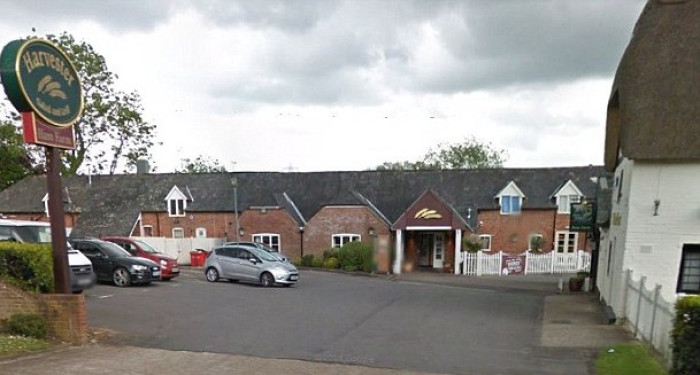 The Harvester chain has apologised to the family of a disabled teenager after asking her to leave a restaurant in Eastleigh, Hants for being too loud.
19-year-old Megan Brennan, who has the mental age of a one-year-old, was with her family celebrating a milestone: leaving home to go into full-time care. Megan has a genetic disorder called Angelman syndrome which cause seizures and the only way she can communicate is by making sounds.
Megan's mother Helen said: "She was very excited and she was babbling quite a bit and when we were asked to leave by the manager, I was just devastated."
The family refused to leave the restaurant and apologised to other diners about the noise. Although Harvester gave the family a £100 gift voucher and apologised the family said they wouldn't go to a Harvester again.
Megan's brother Jack told the Sunday People: "Megan is moving into full-time care but her goodbye meal for her carers was completely ruined by ­being asked to leave. The manager came over and complained she was making too much noise. He said, 'If you can't keep her quiet I am going to have to ask you to leave.'
"He claimed other people had complained. We were stunned. They were not ­accommodating at all. We asked people if they wanted us to leave. No one said they had complained so we refused to go. We've been to far posher restaurants and never been asked to leave."
In a statement the restaurant chain said it had handled the "extremely sensitive situation" wrongly: "Going forward we are highlighting this poor experience to our teams across the country to ensure no other guests are put in this situation again. We spoke with the Brennan family, apologised to them directly and, we understand, resolved their complaint."
Disabled campaigners slammed the restaurant chain.
"We really shouldn't be getting these kind of incidents at all," said Philip Connolly of Disability Rights UK. "The bigger the brand, the less we should expect these problems because we'd expect good policies, good training, good standards and enforcement of those standards."
On Twitter most people were horrified and sympathetic to the Brennan family. One said: "If our local Harvester ever told me to leave with my disabled child I'd start a bloody riot ! #FACT."
However on Twitter some people defended the stance of the restaurant manager.
"Quite right #harvester asking people to leave," said another user. "Regardless of who is disturbing other diners they should leave."