Actress Salma Hayek has described Harvey Weinstein as a "monster" who once threatened to kill her for rejecting his sexual advances.
"Harvey Weinstein was a passionate cinephile, a risk taker, a patron of talent in film, a loving father and a monster. For years, he was my monster," wrote Hayek in The New York Times.
The 51-year-old revealed that her "greatest ambition" was to bring Mexican artist Frida Kahlo's story to the big screen and she was excited to have finally struck a deal with Weinstein for the rights of the film.
At the time, he had also "demanded" that she sign a contract to do several other films with Weinstein's production company Miramax.
"I was so excited to work with him and that company. In my naïveté, I thought my dream had come true," she said.
"He had validated the last 14 years of my life. He had taken a chance on me — a nobody. He had said yes. Little did I know it would become my turn to say no."
Hayek wrote: "No to me taking a shower with him.
"No to letting him watch me take a shower.
"No to letting him give me a massage.
"No to letting a naked friend of his give me a massage.
"No to letting him give me oral sex.
"No to my getting naked with another woman."
The actress' constant denial enraged Weinstein who threatened her saying: "I will kill you, don't think I can't."
He almost shut down the filming of Frida and put forward clauses like rewriting the script for free, raising $10m (£7.4m) to finance the film, attaching an A-list director and casting four of the smaller roles with prominent actors.
Hayek mentioned that Edward Norton rewrote the script for her and with the help of friends like Antonio Banderas, Norton and Ashley Judd, she managed to pull off the feat.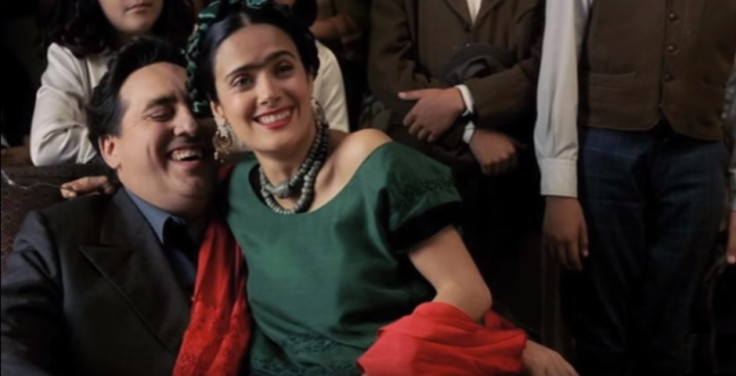 Later, Weinstein told her he would allow filming to go on only if Hayek agreed to do a sex scene with another woman including full-frontal nudity.
Speaking about filming the forced scene, she wrote: "I had to take a tranquiliser, which eventually stopped the crying but made the vomiting worse."
She concluded: "I am grateful for everyone who is listening to our experiences. I hope that adding my voice to the chorus of those who are finally speaking out will shed light on why it is so difficult, and why so many of us have waited so long. Men sexually harassed because they could. Women are talking today because, in this new era, we finally can."
Claiming Hayek's account to be false, Holly Baird, a representative for Weinstein, said in a statement: "Mr Weinstein does not recall pressuring Salma to do a gratuitous sex scene with a female co-star and he was not there for the filming.
"All of the sexual allegations as portrayed by Salma are not accurate and others who witnessed the events have a different account of what transpired."
Weinstein has been accused by more than 50 women of sexual misconduct so far, but the producer has denied allegations of non-consensual sex.