Has Algerian jihadist Mokhtar Belmokhtar survived a second air strike?
Al-Qaeda jihadist has reportedly survived a French air strike in which it was claimed he had been killed.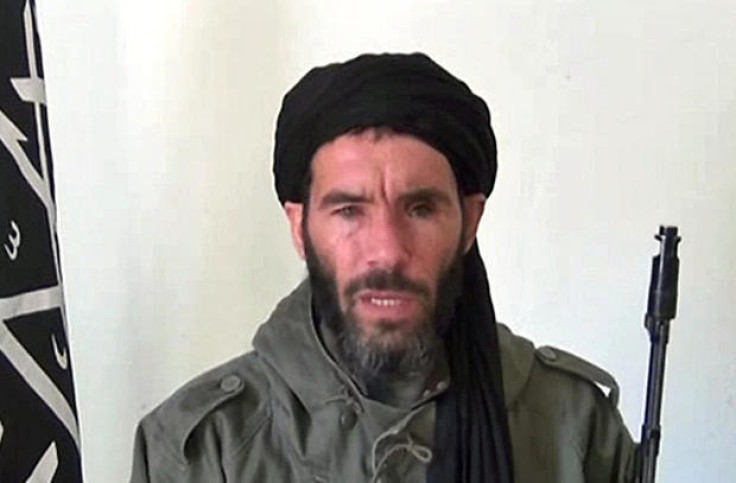 Reports of his demise have proven premature before, and it seems Libyan Al-Qaeda militant Mokhtar Belmokhtar may have evaded death again after being targeted in a November airstrike.
On 27 November US military officials told the Wall Street journal that the one-eyed militant, whose al-Mourabitoune organisation is linked to Al-Qaeda in the Islamic Mahgreb, had "likely" been killed in an airstrike.
However Algerian intelligence believes the extremist, who is one of the most wanted men in north Africa, survived the attack in southern Libya.
"He, along with other terrorists, was targeted by an air strike last November but he got away," an Algerian security source told Middle East Eye.
Belmokhtar was alleged treated by a nurse and doctor from Ghadames, an oasis in south Libya near the border with Tunisia and Algeria.
According to the nurse, who has been arrested, Belomokhtar was bedridden with a back injury, second degree burns, and a foot injury, but was alive.
Belmokhtar fought in Algeria's civil war, and is believed to be behind terror attacks in Niger and Mali as well as allegedly operating drug and cigarette smuggling rackets.
In 2013, he led a group which seized the In Amenas gas plant in southern Algeria, taking hundreds of local and foreign workers hostage. Six Britons were among the 38 killed in the attack.
Last year, Al-Qaeda announced that Belmokhtar had survived a US air strike on a house where he was believed to be meeting local militant jihadists outside the Libyan town of Ajdabiya.
In a 2005 interview, Belmokhtar told how he escaped death in Ouargla, southern Algeria, in 2005, in a clash with Algerian special forces.
© Copyright IBTimes 2023. All rights reserved.