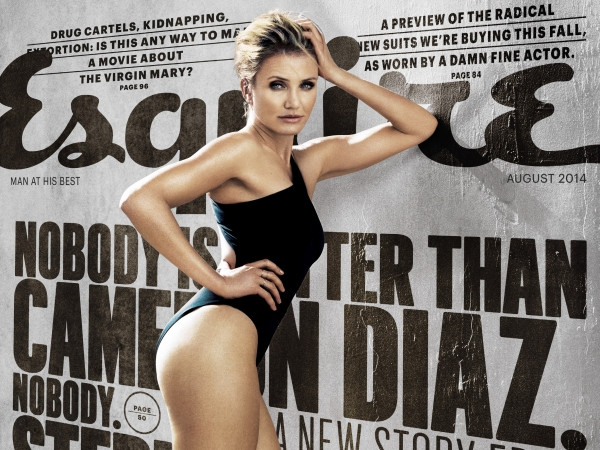 After a string of failed high-profile romances, Cameron Diaz may have finally found the man of her dreams.
According to People Magazine, the Hollywood actress couldn't be happier with former Good Charlotte rocker Benji Madden and is already contemplating marriage.
Although the couple have only been dating a few months, friends say that they practically live together and Diaz could soon be walking down the aisle.
"It's early, but they have talked about marriage," a source said.
"Benji spends so much time at Cameron's that it seems he now kind of lives there. They look very happy together ... Cameron hasn't looked this happy for years."
Madden, who met the Something about Mary actress through his sister-in-law Nicole Ritchie, has already gotten the seal of approval from Diaz's family.
They all got a chance to bond on a recent holiday to Florida.
The source added: "It seemed important to Cameron that Benji met her family, and she looked very proud to introduce him to everyone. They were very sweet to each other, constantly kissing and flirting. It was obvious that they had a great vacation."
While fans may soon be hearing wedding bells, Diaz recently revealed that there will not be the pitter patter of tiny feet any time soon.
In the August issue of Esquire magazine the 41-year-old admits that she is not maternal and has no interest in having children.
"It's so much more work to have children," she said. "To have lives besides your own that you are responsible for – I didn't take that on. ... A baby – that's all day, every day for 18 years," she said.
Diaz previously dated video producer Carlos de la Torre, actors Matt Dillon and Jared Leto and singer Justin Timberlake.