Has delaying Nigeria's elections helped President Goodluck Jonathan?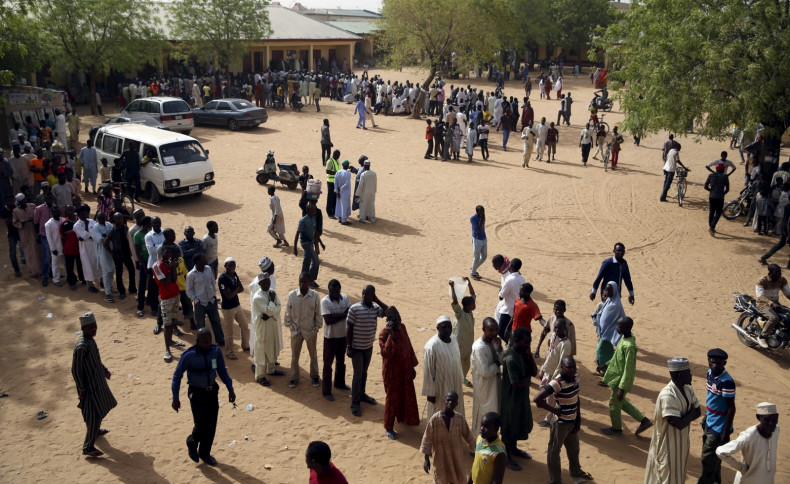 The electorate of Nigeria – Africa's most populous nation and strongest economy – head to the polls today, six weeks after Nigeria's incumbent president Goodluck Jonathan ordered the election to be delayed so the army would have more time to fight militant Islamists Boko Haram.
But what progress has been made in this fight, and what effect has the delay had on the election?
Nigerians taking to the polls in droves today to vote on who should lead their country, in what is described as the closest election since the country emerged from military rule in 1999.
Muhammadu Buhari – the 73-year-old former head of state of Nigeria, who took control in a 1983 coup – is leading the opposition All Progressives Congress (APC) against the ruling President Goodluck Jonathan's People's Democratic Party (PDP).
When the original elections on 14 February were pushed back by Jonathan, many perceived it as an attempt to buy himself more time to bolster his vote, as the contest was heading in Buhari's favour.
Buhari, a former major general in the Nigerian Army, has vehemently criticised Goodluck's approach to security, which has been marked by perceived impotence in the face of Boko Haram's six-year-long murderous insurgency.
But the previous six weeks have yielded progress. Speaking to the BBC earlier this week, Jonathan declared that Boko Haram is "getting weaker and weaker by the day... I'm very hopeful that it will not take us more than a month to recover old territories that hitherto have been in their hands." Then on 28 March – the day before the election – the Nigerian army recaptured the town of Gwoza, which is the terror group's base.
But how is it that a disorganised and underequipped army, whose members are unwilling to fight, came to make significant gains against Boko Haram in the weeks leading up to the elections?
Military miracle
The answer is Nigeria's military had help from more than 100 mercenaries from South Africa, Ukraine, Britain and other countries, and from other African nations.
However, Nigeria's African partners have also criticised the country's lax approach to fighting Boko Haram.
Chad has arguably done more than Nigeria, having retaken three key towns from Boko Haram in northeast Nigeria: Damasak, Dikwa and Gamboru.
The country's autocratic leadership has harsh words for their neighbours.
"We want the Nigerians to come and occupy, so we can advance," President Idriss Déby said. "We're wasting time, for the benefit of Boko Haram," he added. "We can't go any further in Nigeria. We're not an army of occupation.
"We've been on the terrain for two months, and we haven't seen a single Nigerian soldier. There is a definite deficit of coordination, and a lack of common action."
Today, as Nigerians vote, many are questioning just how the recent gains against Boko Haram occured in six weeks, after six years of institutional incapability, and view the perceived failure to stop Boko Haram's advance as a reflection on Johnathan's leadership.
Here's how the Twittersphere is reacting: