Iggy Azalea turned heads at the iHeartRadio Much Music Video Awards on 18 June. The Booty rapper strutted down the red carpet in a figure-hugging dress which highlighted her curves, prompting some to speculate about butt implants.
Making her arrival at the Canadian music awards, Azalea, 26, wore a pink Christian Cowan bodycon with a gaping thigh-split and lace-up detail that partially exposed her cleavage.
Commenting on her figure, one wrote online: "I see she's pumped up her booty and shrunk the stomach again," while another said: "She went overboard on the T-Rex butt implants."
A third critic claimed: "Everything is fake," while a fourth weighed in: "She was so pretty before all the cosmetic surgery such a shame." One other quipped: "This woman don't have a big butt. the butt has her."
The Fancy singer has vehemently denied having butt injections or butt implants in the past. In 2015, Azalea told The Project: "People have been saying I have bum implants forever, but I don't have butt implants. I have no problem talking about cosmetic surgery."
While she denies having a Brazilian butt lift, as many believe, Azalea has been open about having other cosmetic surgery procedures. In a candid interview with Seventeen, the Australian rapper confirmed having breast augmentation and also a nose job.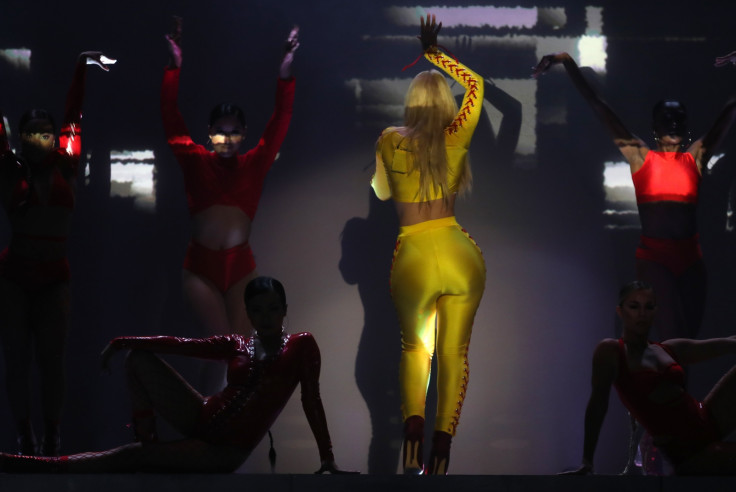 Explaining the motivation behind her surgery, Azalea said: "Plastic surgery is an emotional journey. It's no easy feat to live with your flaws and accept yourself – and it's no easy feat to change yourself. Either way you look at it, it's a tough journey. There are things that I didn't like about myself that I changed through surgery. There are other things I dislike but I've learned to accept."
Amid the fresh butt lift rumours, many fans of the rapper praised her figure and flooded her Instagram with positive comments. One enthused: "Good lawd...your body looks soo AMAZING in that dress! You look exquisite Iggy," while another said: "Rock that dress girl!!"