Fancy rapper Iggy Azalea has surprised fans by admitting to having a boob job in 2015.
In an interview with Vogue magazine for April's Shape issue, the Australian rapper reveals she had breast enlargements because she was fed up with having to fill her bras with padding.
When asked if there was anything she would change about her body, Azalea replied: "I did change something: Four months ago, I got bigger boobs! I'd thought about it my entire life."
The 24-year-old explains that she initially had not intended to speak about the boob job publicly but changed her mind to encourage her female fans to feel comfortable with their bodies. "I decided I wasn't into secret-keeping," Azalea added.
The Black Widow hitmaker also reveals she was persuaded to try modelling after arriving in America at the age of 16, but was dissuaded when agencies told her to lose weight and get a nose job.
"When I first got to the States, people told me I should think about modelling," Azalea told the fashion bible. "So I went to a few agencies, but once they measured my body they didn't like me anymore."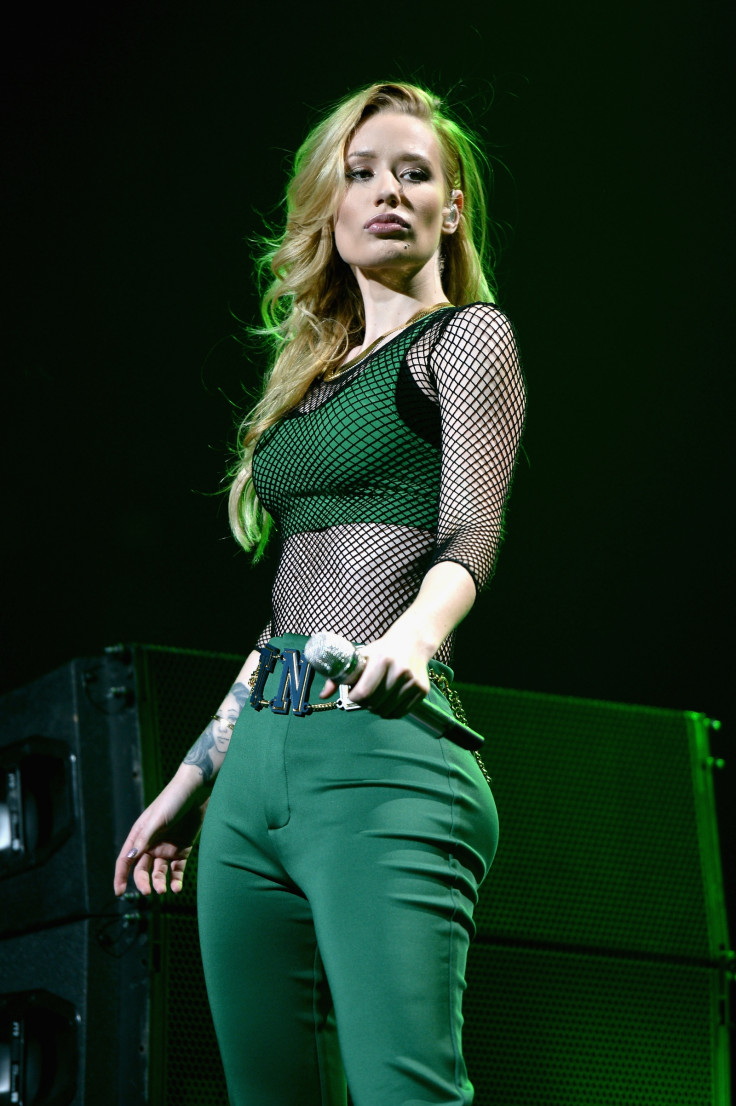 Revealing how she was affected by the criticism, the hip hop star admitted: "I was looking in the mirror a little differently."
The Booty rapper's curvaceous figure is often applauded by admirers but Azalea says having a rounder bottom has its downsides. "It's about proportion. I have to have everything tailored because I have such a small waist. I'm a two or a zero on the top, and a six on the bottom," she reveals.
Since her rise to global fame in 2013, speculation has been rife about Azalea's backside with some suggesting the Change Your Life star has had bottom implants or injections.
However, the rapper previously told radio DJ Sway Calloway before her boob job: "I've heard it's not a real butt. I've heard it's a number of things. I've heard sometimes it's my underpants (that are padded). I've heard I had implants, I've heard all kinds of crazy stuff. But it's my flesh, it's my butt. I also heard recently I got cheek implants. I was like 'Oh man, I got so many implants. Where do I have the time to do this?'"
Azalea is taking a break from social media after receiving negative comments from users about her body after a paparazzi took photos of her in a bikini.