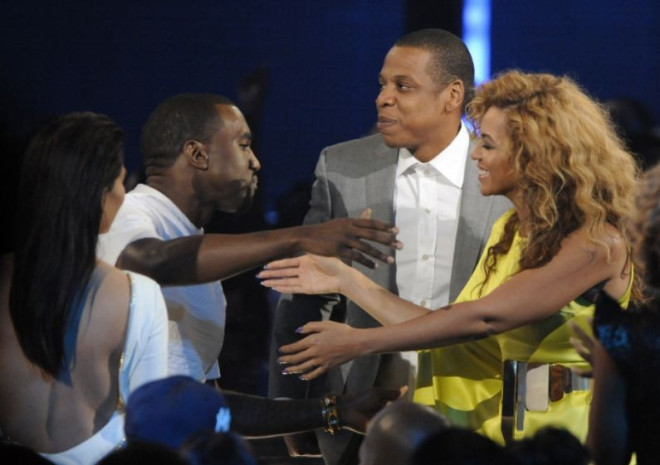 After months of speculation, it looks like Jay Z and Beyonce will be attending Kim Kardashian and Kanye West's wedding.
According to the Daily Mail, the music power couple will not just be guests at the ceremony, which will be held at Forte Di Belvedere in Florence, Italy, but Jay Z will be his pal's best man.
Reports had suggested that Queen B did not want to be associated with 'trashy' Kardashian, but it seems that she may have had a change of heart.
"Beyonce had to think about it at the last minute, she didn't really want to go, but I think Jay-Z's the best man, so he's kind of making her go," a source said.
It is thought that Drunk in Love singer Beyonce was also swayed by the fact that the lavish event was not being filmed for Kardashian's hit reality show.
"We are not filming our wedding for Keeping Up With The Kardashians," the bride-to-be tweeted earlier this month.
"You will see everything leading up til and after! As much as we would love to share these memories on camera, we've decided to keep this close to our heart & share thru photos."
While Beyonce may be trying her best to be polite to Kardashian, it is unlikely that her fans will be keen on her attending the bash.
In November 2013 a Change.org petition entitled 'Beyonce cannot attend Kim Kardashian's wedding' emerged online urging fans to help stop the songstress associating herself with the event, and the Kardashian clan.
"Kim Kardashian and her disgusting family are known for their rise to fame for doing absolutely nothing," it read. " Now we must do all in our power to stop Beyonce from attending that god forsaken wedding, since her husband Jay Z is BFFs with Kanye he problaby [sic] wants both of them to go..."
It amassed a total of 250 signatures.