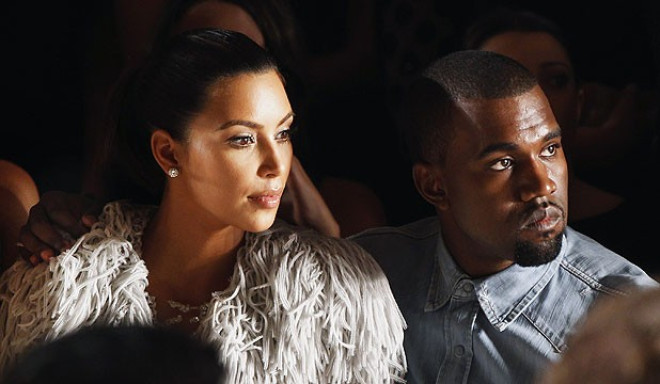 Reports that Kim Kardashian and Kanye West are to marry in Paris may have just been a red herring.
It seems that the celebrity couple are in fact set to tie the knot in Italy, Entertainment Tonight reports.
In January, the reality TV star told Jimmy Kimmel that the eagerly awaited nuptials would be taking place in Paris, France on May 24.
Kardashian was also seen looking at Chateau Louis XIV and visited Balman in Paris with friend Serena Williams, adding to the speculation that the wedding would be held in the city of lights.
The couple's wedding invitations asked guests to wear cocktail attire for a dinner in Paris on May 23 at 6 pm, with details of the wedding venue to be disclosed on arrival.
A source revealed: "Kardashian and West's guests will first attend a pre-wedding dinner in Paris and then the couple will fly their guests in private planes to Florence for the actual wedding ceremony."
The coupled holidayed in Florence in October 2012 to celebrate the Keeping Up With The Kardashians stars 32nd birthday.
The producer of the show, Ryan Seacrest, gave his view on the impending celebrity wedding saying: "Here's what I would guess. It would be one of the most amazing ceremonies that has ever been had. I think that we'll all sort of smile and love that fact that you can see how much he adores her and she adores him."
With reports that the wedding will be "small and intimate," it was revealed that Seacrest did not receive an invitation, while Vogue editor-in-chief Anna Wintour declined to attend.
A source told MailOnline: "Anna politely declined Kim and Kanye's kind invitation."
When asked whether the wedding photos will be featured in the magazine, a Vogue spokeswoman said: "We never comment on future issues."
As for the matter of the bride's dress, while it is speculated that the 33-year-old may wear Lanvin or Balmain, the actual design is also a closely guarded secret.
Commenting on the possible choice of bridal gown, designer Vera Wang said: "I think it will be a momentous fashion statement. I think that for a bride it's about how you feel most confident and that's the most important thing. I'd like to see Kim wear whatever really, really makes her happy."