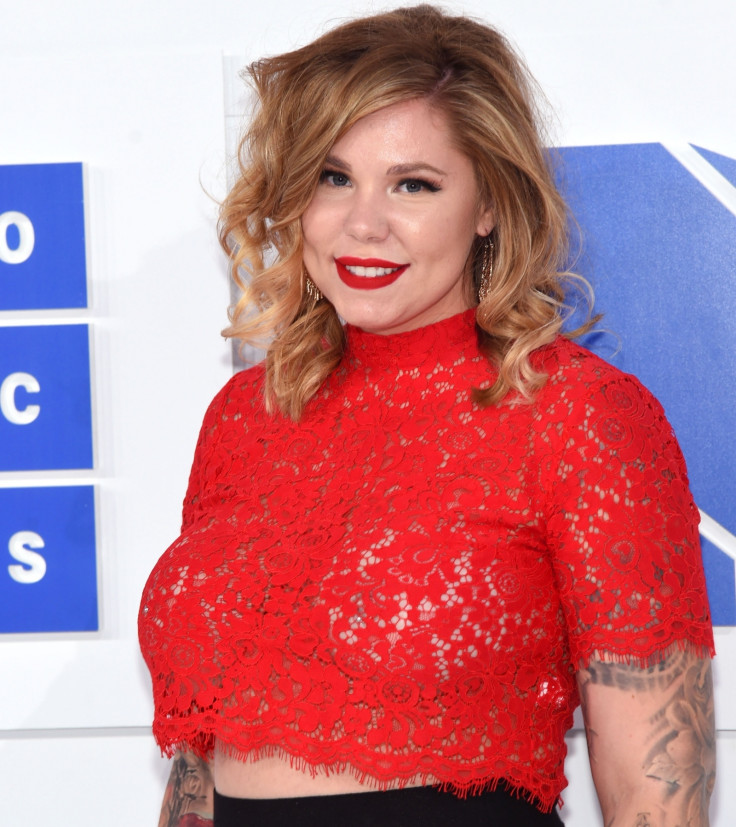 Teen Mom star Kailyn Lowry, who has been on cloud nine since welcoming her latest child on 6 July, recently took to Instagram to share a super adorable photo of her newborn with her elder sons Isaac and Lincoln.
"Nothing compares #motherofboys #momx3," the reality TV mum wrote alongside the sweet snap. But the MTV star probably did not anticipate that the innocent picture of her brood-of-three would become the topic of a nasty social media discussion.
Along with gushing messages, Lowry's picture also received several objectionable comments, with haters calling out the new mum on her biracial children. Lowry, who became a third-time mum after welcoming a baby boy with Chris Lopez, also shares Isaac, 7, with ex Jo Rivera, and Lincoln, 3, with her ex-husband Javi Marroquin.
"Have a white baby next," one nasty comment read, continuing, "You will have covered almost all races. I just don't get it. This has ruined some of these girls... while others have it together?? Smh"
This wasn't the only racist attack on the mother-of-three as several others seemed to have an opinion about her personal choices. One of her Instagram followers sarcastically wrote, "3 kids with 3 different dads. Smh"
"I just wonder what the boys will think when they grow up all different daddies... she needs to stop @kaillowry keep ur legs closed," was one advice she got. "Do they wonder why they all have different dads," one other person commented.
Amid all the offensive comments, true fans of the Teen Mom 2 star rushed to her defence and even slammed her haters for targeting the newborn.
"Racist much?" one thoughtful viewer pointed out. Another blasted all haters, writing, "Like she's the only woman to have different fathers of her children and has all biracial children so what? What impact does it have on your life? Why do you care what she does?"
"Congrats. He's so cute. Lots of dark hair. Shake all those haters off," a third fan wrote putting an end to the string of racist attacks.
Even though her baby daddy, Lopez, might be absent from the picture, it hasn't stopped Lowry from basking in post-pregnancy happiness.
Lowry, however, is yet to choose a name for her baby boy. "Still trying to pick one... I think I'm overthinking it," she tweeted to her fans.