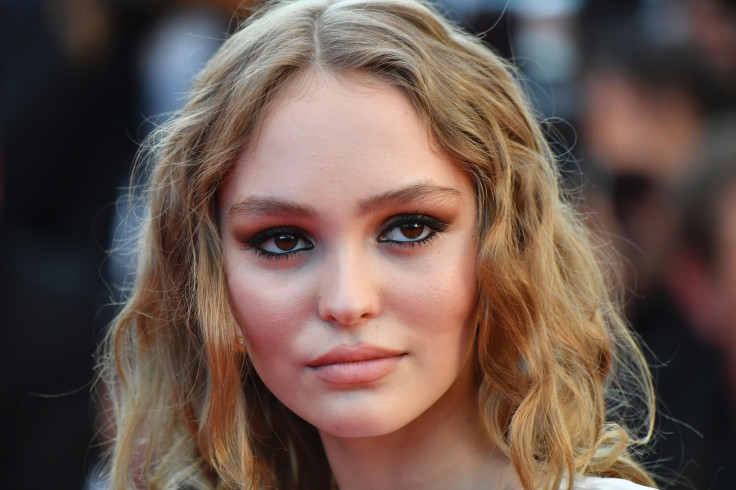 Being the daughter of a Hollywood star is no easy job! Having made her presence felt in the fashion industry, Lily Rose, the teenage daughter of actor Johnny Depp, is finally stepping out of her father's shadows to give her fans a taste of her unique sense of style.
Most recently the 18-year-old American-French model took to social media to share an au naturel photo of hers, dressed in a see-through lacey top and a matching pink hat.
While flaunting her stunning looks in the photo, though, Lily even flashes some skin and a black string bra underneath her sexy top.
Posing with the crochet hat against a green background, Depp's daughter – whom he shares with former partner Vanessa Paradis – gives a mysterious side-faced look in the image. And needless to say, even without any makeup on, the Planetarium star looks absolutely gorgeous – as pointed out by her three million plus fans.
"You're so stunning without makeup," one of her Instagram followers commented, while another gushed over the photo, writing, "sexy cowgirl!!"
Indeed, the budding movie star gives off some cowgirl vibes in the image as she lets her eyes do all the talking. And the comments on the photo only prove that her fans couldn't get enough of her captivating style.
"Howdy, pretty lady," wrote one user, "Joanne vibe", a second fan commented, and a third added, "literally cutest cowgirl."
Amid the sea of raving messages, though, some eagle-eyed fans went on to point out the similarities between Lily and the Pirates of the Caribbean star.
"You look just like your dad," a fan shared, as another Depp lover wrote, "Your papa is a southern boy. Back to your roots."
Interestingly, it's not just Lily's social media followers who happen to b excited over her style and beauty, but also her superstar father, Depp. Talking to ET Online following his daughter's Cannes appearance earlier this year, the 53-year-old actor couldn't resist gushing.
"She's so down to earth and she's so sharp and sophisticated and treats [fame] with respect, but doesn't take it all too serious to where it's a burden [on her]. I'm very proud in the way she's handled herself," he said.