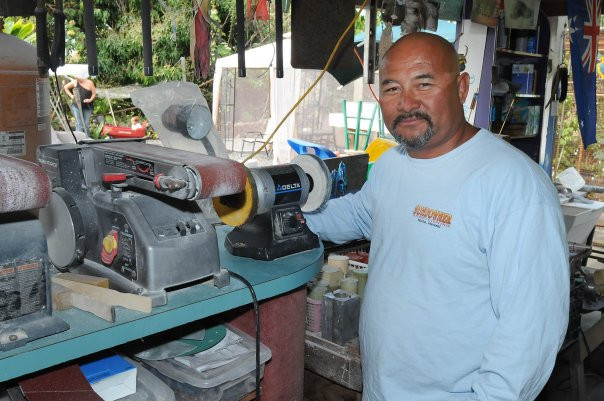 Fishing boat captain Randy Llanes died after shooting a swordfish with his speargun, which then swam towards him and gored him in the upper chest.
Llanes had marked out the 3ft-long fish in sea in Honokohau Harbor, Kailua-Kona, and dived into the ocean with his speargun.
A police spokesman said the speared fish "got wrapped around a mooring anchor, came back and swam at him".
According to the Department of Land and Natural Resources: "Just before 11am the man reportedly spotted a swordfish swimming in the back area of the harbor near the DLNR Division of Boating and Ocean Recreation (DOBOR) harbor office. DOBOR staff and witnesses say he jumped into the water and speared the fish. The fish then reportedly struck the man in the chest with its sharp bill. He was pulled by onlookers from the harbour and was unresponsive."
Local police also released a statement saying: "Responding to a 10:48am call, police learned that a swordfish had been observed in Honokōhau Harbor and that fisherman Randy Llanes of Kailua-Kona had jumped into the water with a spear gun. The fish was then seen thrashing about, leaving a puncture wound to the man's upper chest."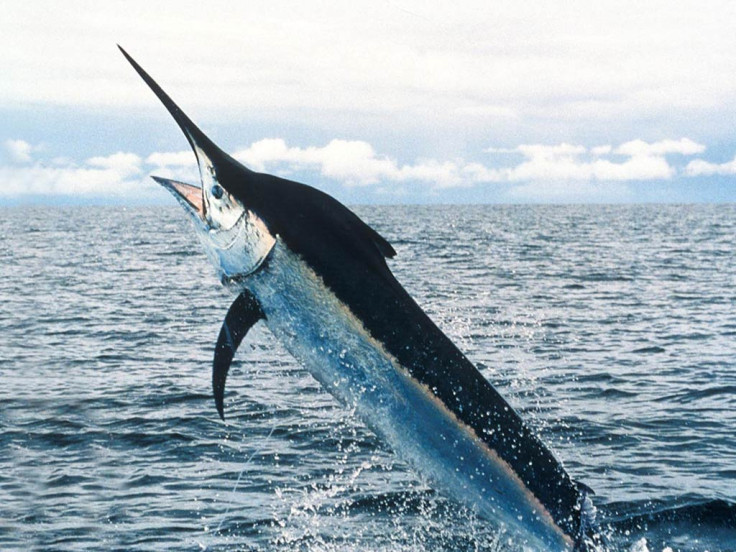 On the Sundowner Sportfishing website, Llanes wrote: "Born and raised in Hawaii, I have deep family roots here in Kona. It has been my good fortune in life to have a career in the world of sportfishing.
"With 18 years as a licensed charter boat captain and over 25 years of fishing in Hawaii, please let me introduce you to the exciting world of offshore fishing. My greatest pleasure is being able to share the excitement and natural wonder of the Hawaiian offshore fishing experience with others."
Dale Leverone told Khon 2 Tv station: "He was just a great local boy. A good attitude, good person, a help-anybody kind of guy.
"He had a heck of a lot of friends. It's pretty sad, pretty tragic.
"Randy has been fishing all his life. He's a pretty accomplished fisherman. He actually caught a 500lb marlin yesterday out of his skiff."
The swordfish commonly reaches 3m (9.8 ft) in length, and the maximum reported is 4.55m (14.9ft) in length and 650kg (1,430lb) in weight.
The swordfish's "sword" is not used to spear, but to slash at its prey to injure the animal, making for an easier kill. They rely on fast speeds and agility in the water to catch their prey. It is one of the fastest fish, reaching speeds of up to 97km/h (60mph).
Although no unprovoked attacks on humans have been reported, swordfish can be very dangerous when harpooned. They have run their swords through the planking of small boats when hurt.