Tennis legend Rod Laver believes Roger Federer does not have a weakness in his game at the moment after he improved his backhand, which has been aided by the 19-time men's singles Grand Slam winner switching rackets.
The Swiss ace first showed the destructive nature of his new and improved backhand during his Australian Open final win over Rafael Nadal. Federer came from behind in the final set to win his first major title since 2012 and has since gone from strength to strength.
The 36-year-old has been beaten just thrice in 38 matches he has played this season and has won five titles, including a record-breaking eighth Wimbledon championship.
He looks to be in his best form in recent seasons, which has taken a number of people by surprise as questions were raised about his future in the game when he decided to skip the final five months of the 2016 season to recover from a knee injury.
Laver also admits that he is slightly surprised about Federer playing at such a high level in the latter part of his career, but believes that it is because of his approach in terms of focusing on fitness and his ability to switch off and focus on the other aspects of his life, mainly his family.
"He doesn't have a weakness,'' Laver told the New York Post. "His backhand used to be a problem against [Rafael] Nadal's big forehand. He has a bigger-headed racket, is meeting the ball flatter than slicing it.
"It's giving opponents a lot more questions to how to beat him. He wasn't going to keep winning like he had 10 years ago.
"He's happy the way he's playing the game — with that extra dimension being aggressive on the backhand return of serve, not just chipping it. So he's hitting winners on that service return. That to me is a whole new ballgame.
"Yes, I'm surprised [about Federer's level] but not totally surprised because he's looked after himself at 36 — he never put a lot of pressure on his game physically," the two-time calendar Grand Slam winner added.
"He's got a lot of physios, trainers. He hasn't put pressure on himself early in rounds. When I say pressure, the way he plays, he doesn't let points go on indefinitely."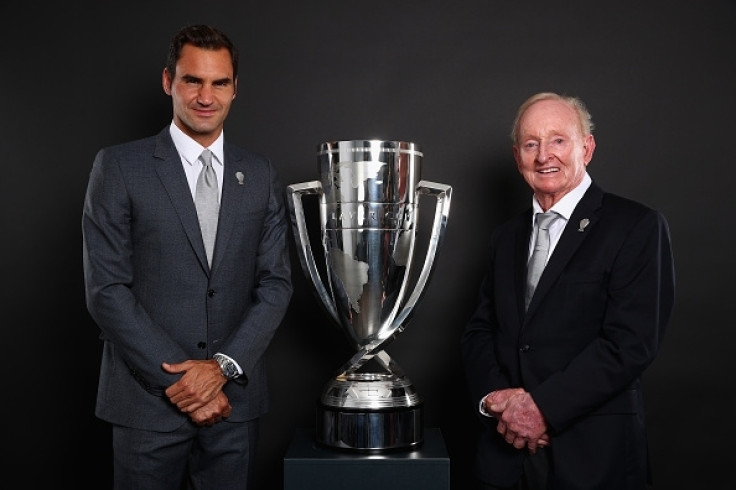 The Swiss tennis star is aiming for his third Grand Slam title of the season as he begins his US Open campaign against Francis Tiafoe on Tuesday (29 August).
Federer, currently world number three, is among the favourites to end the year as world number one, with the position currently held by long-time rival Nadal.