Rafael Nadal's coach, Toni Nadal, has given an insight into some of the reasons Roger Federer has dominated men's tennis for over a decade.
The Swiss ace recently won an unprecedented 19th men's singles Grand Slam title at Wimbledon, and it was second of the 2017 season after he picked up the Australian Open in January. Federer had last won a major event in 2012 following which he has struggled for form and fitness.
The 35-year-old missed the last six months of the 2016 campaign due to a knee injury, during which time questions were raised about his about his ability to return and compete at the highest level. He has since silenced doubters with some impressive attacking tennis and Nadal senior believes it is his ability to adapt and make changes to his game as one of the reasons for his longevity.
Nadal's coach and uncle also revealed that he was informed by the Swiss tennis star's long time manager Tony Godsick that Federer is not a very disciplined player and does not follow a diet or looks at stats and data to improve his game.
"I always liked to figure out what successful person on a professional level do. In this case, we spoke about Roger, and instead of what I thought, he is not a very disciplined or methodical player. He doesn't take care about diet or resting," Toni Nadal said, as quoted on Tennis World USA.
"He (Godsick) told me that in any moment he asked him to see stats and specific data that you can have through technology, Roger refused to do it. He told him he liked to play using more variety and that he didn't like to see numbers on what he did.
"Only a few athletes have dominated like him in the sport. Roger's game hasn't any weakness and is very elegant. In 2013 many people believed he was done and that he was going through a decline at 31 after a very satisfying career.
"For what we saw then, he wasn't done. In the same year he added Stefan Edberg in his team, changed racket, adopted a new strategy that allowed him to shorten points, going to the net more and being faster. That conversation with Federer's agent "reassured me" for the similar way I see sports in general and tennis particularly," Nadal's coach explained.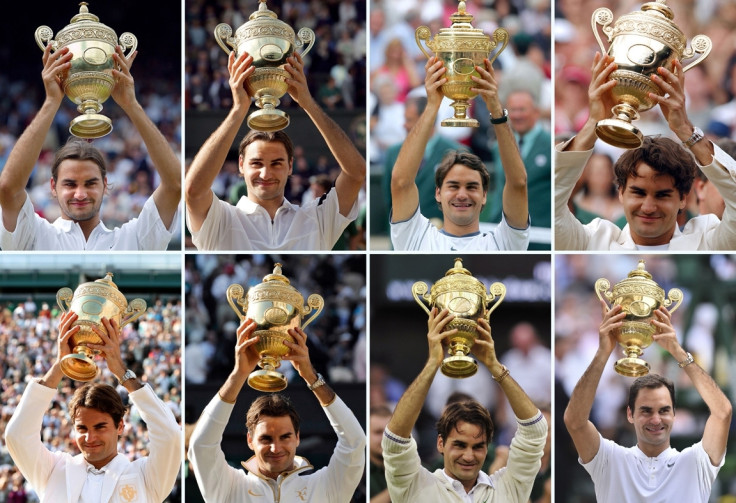 "I have a more romantic and less specific view. I support the ability to make changes despite you got good results with the things you are willing to modify. It means you are smart and that's the key to have a longer career," he added.