'Respect' says Fabrice Santoro describing Roger Federer and Rafael Nadal's 2017 comeback
Federer and Nadal have won a combined nine titles in 2017, which include three Grand Slams.
The 2017 season continues to be a time warp – a reset to the early part of this decade – when Roger Federer and Rafael Nadal dominated the men's tennis game. Former men's doubles world number six Fabrice Santoro believes there is only one word that can be attributed to their comebacks this season – "respect".
Federer and Nadal were at their dominant best, winning almost every major title between 2007 and 2010, while swapping the world number one ranking between themselves before Novak Djokovic took over in 2011 as the top-ranked player and went on to dominate the game until 2016.
Federer missed the last six months of the 2016 season with a knee injury, while Nadal ended his previous campaign in October after carrying a wrist injury for most of the year. The duo were seen together at the opening of the Rafael Nadal Tennis Academy in Mallorca in October last year, but were unable to play an exhibition match owing to their respective injuries.
At the time, questions were raised about the two players' ability to make a successful comeback and challenge the likes of Andy Murray, Djokovic and the emerging younger generation at the highest level.
However, Federer and Nadal answered their critics in emphatic fashion by capturing a combined nine titles in 2017, which include the first three Grand Slams of the season. The former has won the Australian Open and Wimbledon, while the latter reclaimed the Roland Garros crown. They are favourites to end the year as the top-ranked players if they continue their form from the first-half of the season.
"An image hit me at the opening of Rafa's Academy last autumn. When they cut the ribbon. They were both laughing, but everyone were saying they were done," Santoro said, as quoted by Tennis World USA.
"Eight months after, they won the first three Grand Slam titles of the season. There isn't anything to say but 'respect'."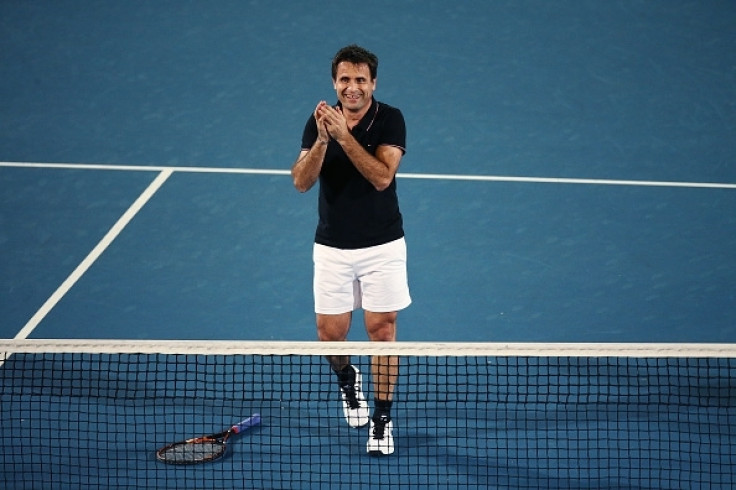 © Copyright IBTimes 2023. All rights reserved.