The bodies of five headless individuals were found dumped outside a funeral home in the border state of Chihuahua, Mexico. Prosecutors revealed that the killings took place in the city of Guachochi which is described as "the golden triangle" for its flourishing drug production business.
Pix11 News reported that on 6 February, a truck with four men stopped outside the Guemar funeral home and dropped off two headless bodies, riddled with bullets. Later that day, another truck stopped at the same place to leave three more headless bodies.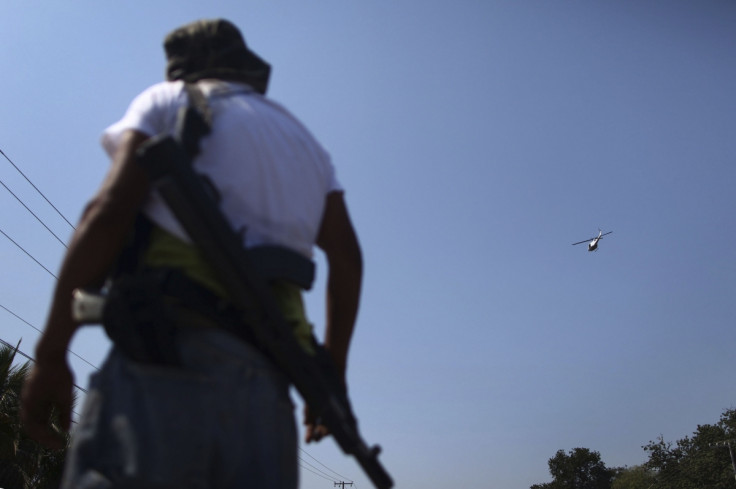 When questioned, the driver of the second truck claimed he had found them at the side of the road. Four of the bodies were identified by relatives.
Investigators believe the murders were committed by members of a drug cartel and follow another killing spree in which two reputed drug dealers were killed in another part of the state.
On 3 February, six people were gunned down at a cockfighting club outside Chihuahua City. Security camera footage showed two men with guns resembling AK-47s opening fire at the spectators.
Fourteen others were injured, including two children aged 7 and 10, the attorney general's office said.
Hector Murillo Tavares and Josue Otero — the murdered dealers — were allegedly working for the Gente Nueva group of the Sinaloa drug cartel, El Heraldo de Chihuahua reported.
Police suspect that rival gang La Linea (Juárez drug cartel) was responsible for the attack.
In January, the US State Department issued an advisory asking tourists to reconsider travel plans to Chihuahua which has witnessed a significant rise in organised crime and violence.
More recently, Mexico's capital witnessed a blatant display of cartel power after a hand-lettered banner was displayed at a main boulevard, announcing the arrival of the hyper-violent Jalisco New Generation cartel to Mexico City.
Based in Jalisco, the CJNG has been fighting with rivals to expand power to other states across the country. The gang, led by Nemesio Oseguera Cervantes, one of Mexico's most wanted, is recognised as one of the most powerful cartels in the country with a widespread operational network.
Authorities were reluctant to confirm the presence of the CJNG in the city, with National Security Commissioner Renato Sales announcing on 7 February that there was no indication of the cartel's operations in the area.
"Up to this point we don't believe that these banners belong to [the Jalisco cartel]," he said at a press conference.