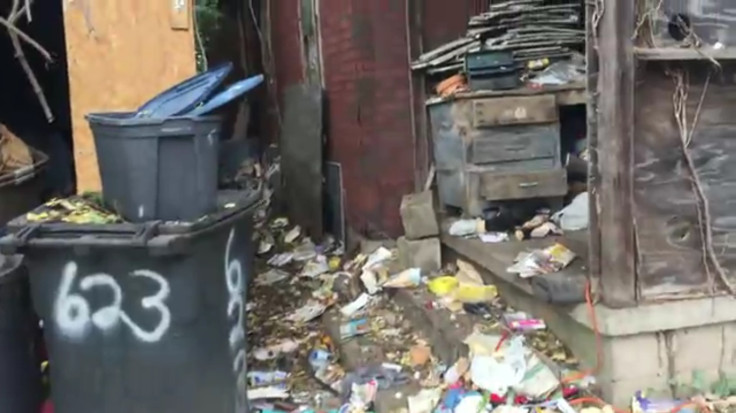 A headless body has been discovered underneath four feet of rubbish inside an Ohio hoarder's home. The gruesome discovery was made on Halloween (31 October) at a house in Chillicothe.
Police, who were acting on a tip-off that a dead body may be inside the house, believe that the head was removed from the body post mortem, with entire skeletal remains found on the scene. Police said the body was so badly decomposed they could not determine a gender.
According to neighbours there was only one male living at the property and he has not been seen for around six months sparking concerns the dead body is his.
Chillicothe Police say they are treating the investigation as a "suspicious death", but as of yet there are no indications of foul play.
Detective Bud Lytle said to the Chillicothe Gazette that the hoarding at the property was the 'worst' he had seen in 20 years as a policeman.
Lytle continued, saying there was four feet of garbage "throughout the entire house in the pathways" and trash "stacked floor to ceiling" in certain places. Lytle pointed out that no evidence of drug use had been found.
The homeowner was named as Charles "Red" Kaltenbach by neighbours and family members, with some describing him as a recluse. Patty Shacklford, Kaltenbach's cousin, told NBC News affiliate WCMH that she believes it was him who police found on Monday 31 October.
"It's sad. He was the only person living in the house," she said. "He didn't ask for help". Neighbours said they often saw him sleeping in his truck on the street rather than inside his cramped home.
Kaltenbach was reported to be a US army veteran and returned from a stay at a local veterans hospital after developing health problems after serving as a United States Marine.
One neighbour, Doug Bernhardt, who lives next door to Kaltenbach, told NBC that drug users and strangers were seen around the house and someone had stolen the wheels from his car.
"I think he went in there and died," Bernhardt said of Kaltenbach. "But there's been people in and out of that for months and months."