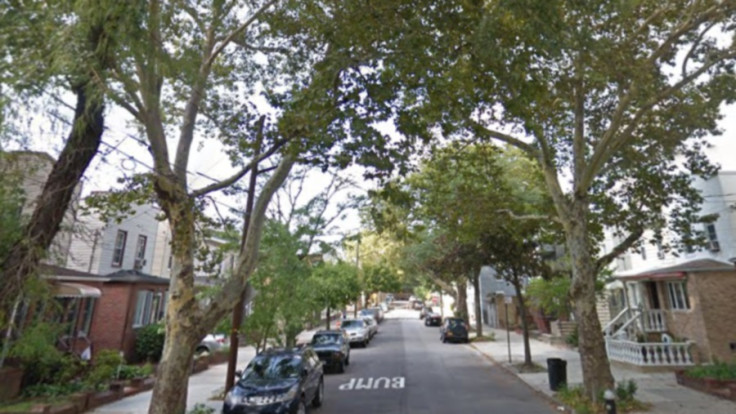 A New York man was so fearful of becoming homeless after his grandmother died, he reportedly lived with her corpse in 16 plastic garbage bags for five months.
Christopher Fuhrer, of Queens, was said to have masked the smell of his grandmother's death with air fresheners and a fan, according to a police report.
The 30-year-old has been arrested on a charge of improper burial, for hiding the body of 85-year-old Erika Kraus-Breslin, a retired bakery worker in the Ridgewood neighbourhood. Police were notified when Kraus-Breslin's daughter is said to have asked them to check up on her.
The New York Daily News reported that her body was discovered by police upstairs in the building at about 6pm EST/1pm BST on Wednesday 5 October as Kraus-Breslin had not been seen in some time.
A medical examiner is yet to determine exactly how the woman died but the Associated Press stated that police are treating the death itself as not suspicious.
Fuhrer then allegedly told authorities that his grandmother died on 21 May 2016 and her body started to smell around a day later.
It was then he decided to roll her onto her stomach before wrapping her in plastic garbage bags as the smell got worse. He also said he covered her in paint to help lessen the odour according to the Associated Press.
Fuhrer then told police he was worried he would have nowhere to live once his grandmother died so he did not tell anyone. It is believed that that Kraus-Breslin took Fuhrer in 13 years ago when he was aged 17, after he had nowhere else to go.
The New York Daily News said that his neighbours described him as a quiet man. Toni Binanti, owner of the nearby bakery where German-born Kraus-Breslin worked for nearly two decades, said he was the favourite of her grandchildren.
"She loved this kid," she said. "Out of all of her grandchildren, this was the one she talked about the most."