British rowers Heather Stanning and Helen Glover have claimed Britain's first gold of London 2012 with victory in the 2000m rowing final at Eton Dorney.
Stanning and Glover finished in a time of 7:27.13, beating the second-placed Australian pair of Sarah Tait and Kate Hornsey by more than a length.
New Zealand's Juliette Haigh and Rebecca Scown finished third, just .27 seconds behind the Australians.
The victory for Stanning and Glover marks the first time any British women have won gold in an Olympic rowing event.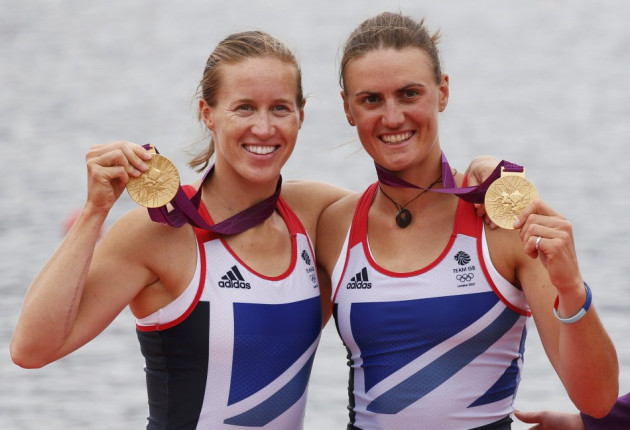 "Unbelievable"
Stanning and Glover, who earlier set an Olympic record in the heats, got off to a flying start and steadily built on their lead as the race went on.
Afterwards Stanning and Glover confirmed that their plan had been to establish a lead over their opponents from the outset, secure in the knowledge that their powerful, consistent stroke could maintain the advantage.
Stanning told the BBC: "We could see from all the races we've done this season that it was important to try and stay ahead, and that's exactly what we wanted to do today.
"Helen was keeping me going on my ear, she was saying 'go on, give us more!'"
Sir Steve Redgrave, Britain's five-times Olympic champion, told the BBC: "They did it in a style that not even I expected. That was unbelievable."
Military honour
Glover, who only took up rowing in 2008, said her success could serve as inspiration for other people to take up sport:
"I think that, if I can do it, then anyone can. If you work hard, anyone can do anything."
Meanwhile Stanning, a serving officer in the Royal Artillery, received a message of congratulations from troops in Afghanistan after the race, and thanked the soldiers for their support.