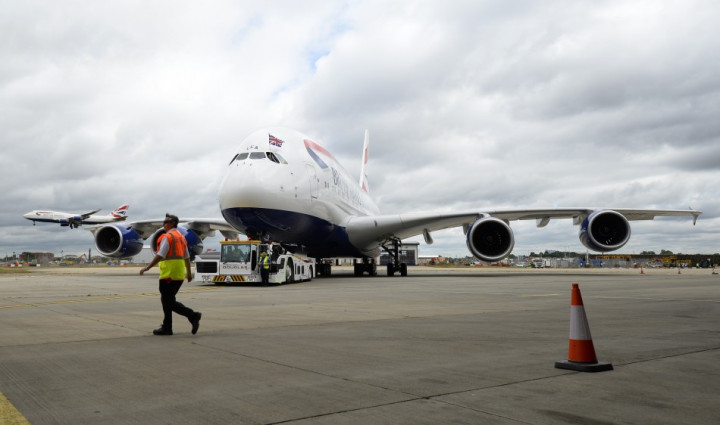 Heathrow Airport has claimed that its proposed third runway will rake in £100bn for the British economy and help solve the country's air capacity problem.
In its submission to the Airports Commission, an independent body set up by the government to explore and recommend on expanding capacity in the UK, Heathrow added that it will cost significantly less than other options, such as London Mayor Boris Johnson's preference for building a new airport hub in the Thames estuary.
Heathrow's submission lays out three options for building a third runway at a cost of between £14bn (€16bn, $21bn) - £18bn overall which should see work completed by 2029 at the latest.
A third runway at Heathrow, which it says is well placed to benefit from planned improvements to transport connections such as High Speed 2, would boost trade and create thousands more jobs.
"After half a century of vigorous debate but little action, it is clear the UK desperately needs a single hub airport with the capacity to provide the links to emerging economies which can boost UK jobs, GDP and trade," said Colin Matthews, Heathrow's chief executive.
"It is clear that the best solution for taxpayers, passengers and business is to build on the strength we already have at Heathrow. Today we are showing how that vision can be achieved whilst keeping the impact on local residents to an absolute minimum."
Potential Locations
The three locations touted at Heathrow for a new runway would all have differing impacts on the local communities.
In the north of the site, it would be quickest and cheapest to build a new runaway, but would have the most significant negative impact on local people.
Every option would increase Heathrow's capacity to 740,000 flights a year, up from the current top limit of 480,000. The airport insisted that increased capacity would not mean missing European Union climate targets, because of ever improving technology for aircraft which makes them more efficient and cleaner to run.
Heathrow's report called on the Airports Commission to consult and recommend on the investment framework for airports, to see if it is sufficient to secure finance for such a significant infrastructure project.
"Financing additional capacity at Heathrow entirely from the private sector will need an appropriate investment framework," said Heathrow's report.
"The third runway options which have the least impact on local communities are more expensive, but do not provide any additional benefit to the passengers who will ultimately pay."
The Airport Commission said it is looking at all of the options on the table for increasing the UK's airport capacity.
"At one extreme the UK could focus on developing a single large airport to act as the sole focal point for long-haul connectivity, acting as a hub for the widest possible range of connections to support a comprehensive route network," said a recent discussion paper from the organisation.
"At the other extreme, instead of focusing connectivity in a single location, the UK could seek to develop a more dispersed system of airports each of which would concentrate on providing point-to-point flights, and which would compete with one another on connectivity, price and quality of service."
Related articles:
Boris Johnson has 'Vision of Hitler' with Heathrow Airport Plan
Heathrow Airport Name and Shame Noise Scheme is 'Propaganda Stunt'
London Heathrow Airport Shunned by World Airlines for Capacity Constraints