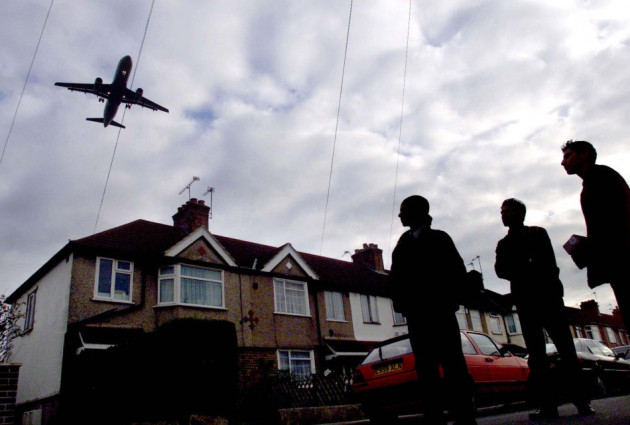 Airlines that incur the wrath of Londoners over the excessive noise of aircraft are set to be named and shamed by management at Heathrow airport.
London's leading aviation hub announced the move as part of a charm offensive amid continuing speculation about possible expansion plans.
For the first time, the 80 airlines which use the two runways at Heathrow will be ranked according to the decibel levels of planes during take-off. Airlines will be ranked three times a year and the results published on the airport's website.
But householders living beneath the flight path dismissed the move as a propaganda exercise.
Campaigner Margaret Majumdar says the main problem was caused by planes taking off during the small hours, when flights are delayed or backed up - despite rules which forbid flights after 10.45pm.
"This move is certainly not enough," she told IBTimes UK.
"It may be that some of the planes make more noise than others, but this is more of a propaganda exercise than anything else.
"At the same time, the aviation industry is pressing for more flights - not even needed because on many flights there are lots of empty seats.
"Heathrow knows there are more than 700,000 people affected by the airport and lot of people are very disappointed by its actions."
The Ealing Aircraft Noise Action Group called for more drastic steps to cut noise. The maximum penalty for noisy airlines is a £1,000 fine.
Majumbar called on Heathrow bosses and the Department of Transport to enforce a strict ban all flights after 11pm, as is the case in Frankfurt.
Colin Matthews, CEO of Heathrow, said: "Heathrow is at the forefront of international efforts to tackle aircraft noise and as a result, even though the number of flights has almost doubled since the 1970s, fewer people are affected by noise.
"We will continue to work with airlines, NATS [National Air Traffic Services], policymakers and local communities to further reduce aircraft noise while safeguarding the vital connectivity and economic growth that Heathrow provides.
"'A Quieter Heathrow' is not about adding new runways. It sets out important steps that can, and are, being taken now to reduce aircraft noise. However, Heathrow recognises that if it is to grow, a comprehensive package of measures to tackle noise will need to be put forward to ensure there does not have to be a choice between more flights or less noise."
Current rules on night flights are due to expire next year. A government consultation on new measures is under way.