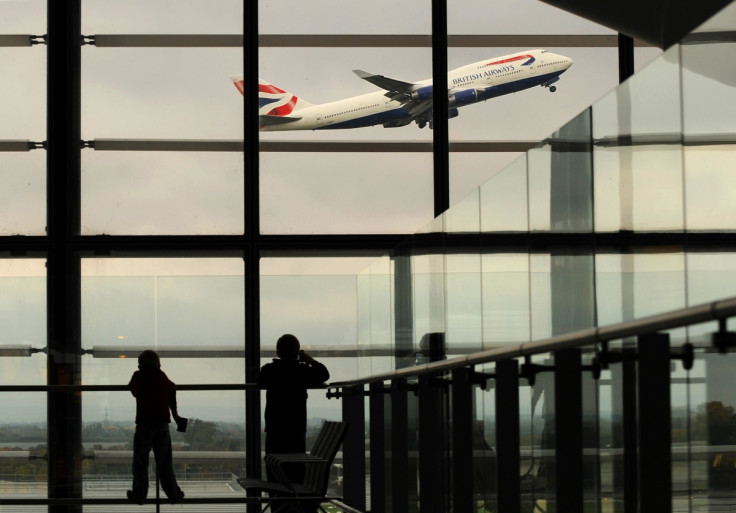 The chief executive of London's Heathrow Airport has become the latest high-profile figure in the aviation industry to warn that leaving the European Union would deal a serious blow to British businesses.
John Holland-Kaye said on 23 February that Britain will be better off remaining in a reformed EU, echoing the feelings of easyJet's CEO Carolyn McCall of and Ryanair's founder Michael O'Leary, who have both joined the campaign in support of Britain remaining within the 28-country bloc.
"We are the UK's only hub airport, connecting Britain to over 80 long-haul destinations, and handling over a quarter of UK exports — but we recognise that for business to thrive we also need to be part of the single European market," he said.
Holland-Kaye's comments came as Britain's largest airport said a record 75 million passengers passed through its gates in 2015, up 2.2% from the previous year. The increase in passengers boosted full-year profit, which grew 21.9% year-on-year to £223m, while revenue rose 2.7% to £2.77bn, with retail revenue per passenger increasing 6.2% to £7.58.
"It's been an excellent year for Heathrow," said Holland-Kaye. "We're also making strong progress on our environmental commitments by reducing emissions and noise, and another set of robust financial results underpins our plans to make Heathrow the most sustainable hub airport and the UK the best connected country in the world."
Heathrow's expansion plans were dealt a blow in December 2015, when the government revealed its decision on where to add airport capacity in the south-east of England would be delayed until the summer, as it needed to conduct further research on the environmental consequences deriving from building a third runaway at Heathrow.
However, in January 2016, reports emerged suggesting the decision might in fact being postponed until after the European Union referendum, which is scheduled for 23 June.
The decision, which contrasted with an independent report that recommended Heathrow should be allowed to build a third runway, was met with widespread disapproval by business groups, who have insisted the decision can not be delayed any further as it could have serious consequences on Britain's economy.
Holland-Kaye, however, insisted he was confident the government will eventually give the green light to the airport's expansion plans. "I'm confident that this summer the Government will agree with its Airports Commission that expanding Heathrow is the only way to secure Britain's long-term economic future and meet environmental demands," he said.