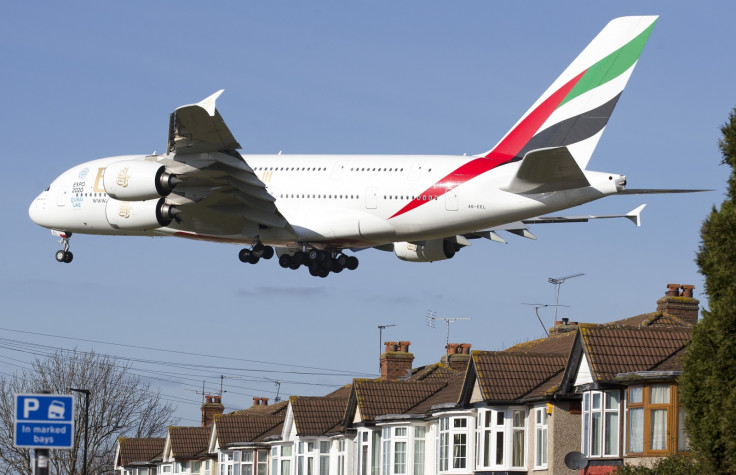 Heathrow Airport will trial a steeper approach for landing planes in a bid to give west London greater respite from noise pollution.
Starting on 14 September 14, the airport will be trying out a slightly steeper approach angle of 3.2 degrees. The international standard approach for most airports in the world is set at three degrees.
Airport bosses believe a steeper angle would lead to quieter approaches to the airport and the trial comes after Frankfurt successfully adopted steeper approach angles to reduce the impact of noise on residents.
The trial was given the green light by the Civil Aviation Authority and is planned to run until 16 March 2016. While the trial is optional, a large number of airlines that have the necessary standard of navigational equipment for this approach are expected to take part.
Mobile noise monitors have been specially deployed for the duration of the trial and a report will be published following the trial summarising the findings.
The move to mitigate overhead noise comes after the Airports Commission picked Heathrow over West Sussex rival Gatwick for a new runway. The proposal, which was fiercely opposed by residents' action groups, environmentalists and MPs Boris Johnson and Zac Goldsmith alike, will see the Northwest Runway option built at the West London hub.
Matt Gorman, Heathrow director of sustainability and environment, said: "Heathrow has changed, and taken a new approach to addressing our impacts on communities, including when it comes to noise. Our blueprint to cut aircraft noise has been driven by feedback from local communities.
"Its role is to challenge the industry to think innovatively about ways to reduce noise. Steeper approaches are just one step in the right direction, and along with other quieter operating procedures and incentives to bring quieter aircraft into operation, will ensure fewer people are affected by noise, even with an expanded airport."