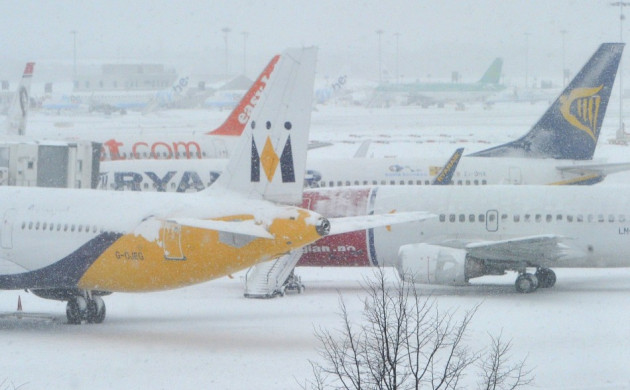 After two consecutive years of winter misery for travellers, three of Britain's major airports are promising they have learned their lesson as forecasts predict a weekend of ice and snow.
Airports were forced to close in 2009 and 2010 as they struggled to handle the treacherous conditions, stranding thousands of people in terminals across the UK.
It cost airports, airlines, and insurance companies hundreds of millions of pounds as flights were cancelled, leaving passengers needing to be compensated or put up in hotels until new travel arrangements could be made.
Met Office forecasts say there will be snow and below-freezing temperatures across much of the Midlands and southeast England over the weekend.
This will affect three of Britain's busiest airports: Heathrow, Gatwick and Stansted.
Heathrow, the UK's busiest airport and worst affected by 2010's winter weather, has ploughed £50m into a "winter resilience programme", which includes new snow vehicles and equipment, improved runway maintenance and aircraft storage.
There are also:
185 snow vehicles compared to just 50 in 2010;
468 people working on the snow clearance per shift, compared to 117 previously; and
1.53m litres of ground and aircraft de-icer.
"We are working with our forecast providers to understand the likelihood of snow over the next few days. The picture is unclear at the moment. However, we are on full standby should we see snow at Heathrow Airport over the coming days," a spokeswoman said.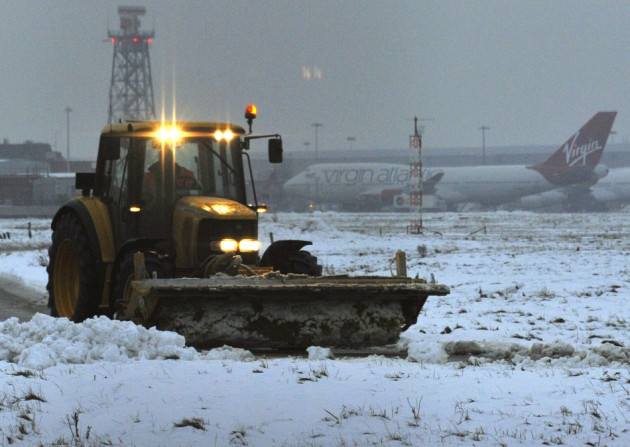 Stansted has also put money into new snow vehicles and extra de-icer, as well employing more people who are trained to deal with wintry conditions.
"We're aware of the forecasts. Our snow teams have been on standby since November," a Stansted spokesman said.
"Last year we performed pretty well. We only closed for four hours during that period, whereas other airports had longer closures.
"We have got a robust plan here. We've updated it this year. We review it after every winter to ensure that we look at it and check if there are improvements we need to make," he said, adding: "This weekend we've got those plans ready to go if and when snow may turn up."
A spokeswoman for Gatwick Airport said they have invested £8m in new snow vehicles alone, doubling their fleet to 95.
The airport's stock of de-icer has also been doubled.
Gatwick is constantly monitoring the weather situation, she said.
"We are ready for whatever weather we may get. Every hour, we're speaking with the Met Office."