Campaigners, MPs and those directly affected by the government's decision to grant Heathrow a third runway expansion have reacted angrily to the "disastrous decision". Transport Secretary Chris Grayling confirmed the long-awaited decision following a cabinet committee meeting attended by ministers.
Grayling described the expansion to Heathrow airport over Gatwick as "truly momentous" and one which will provide a "major boost for the UK economy".
However, there has also been huge opposition to the runway, with concerns it will have a major negative effect on the climate as a result of increased carbon emissions, as well as issues of air pollution, traffic and noise.
Some 750 homes in the nearby villages of Harmondsworth and Sipson are now set to be destroyed to make way for the expansion, with the families of those living inside offered compensation by the government ahead of the start of construction, estimated to begin around 2020.
Campaign group HACAN [Heathrow Association for the Control of Aircraft Noise] said local residents who have thought for years against the third Heathrow runway will be "distraught" by the decision. HACAN chair John Stewart added: "Some will lose their homes. Some face the daunting prospect of living under a noisy flight path for the first time.
"Many others will get yet more planes over their heads. But real doubts must remain whether this new runway will ever see the light of day. The hurdles it faces remain: costs, noise, air pollution and widespread opposition including an expected legal challenge from the local authorities.
"As expected, permission for a new runway has been made dependent on certain legal conditions being met. HACAN will fight for the implementation of these measures whether we get a third runway or Heathrow ultimately remains a two runway airport."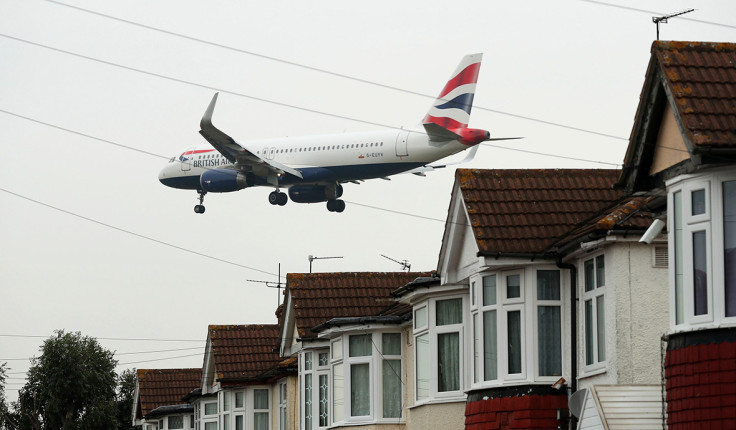 Friends of the Earth also described the decision as "incredibly dangerous". The group's head of campaigns, Andrew Pendleton, said: "Expanding Heathrow will create more than a quarter of a million extra flights per year, vastly increase emissions, rip up whole villages, cause massive disruption for a decade – and for what? To fulfil the airport's vision of itself as a kind of globalised shopping mall with people flying from far-flung destinations to buy perfume before transferring to an EU flight. The people it will benefit the most will be Heathrow's owners and shareholders."
Lord True, Leader of Richmond Council, added: "This is a dark and dismal day. It is dismaying news for all those who daily make their contribution to the national interest, by living with the impact of Heathrow. Several MPs, including some in Prime Minister's cabinet, have also expressed their opposition to the expansion."
Zac Goldsmith, the Tory Richmond Park MP, has already announced he "intends to honour his pledge" by resigning in protest at the decision, forcing a by-election in the constituency.
Foreign Secretary Boris Johnson said he does not believe the construction of the third runway will even take place. "The day when the bulldozers appear is a long way off, if indeed they ever materialise," he said.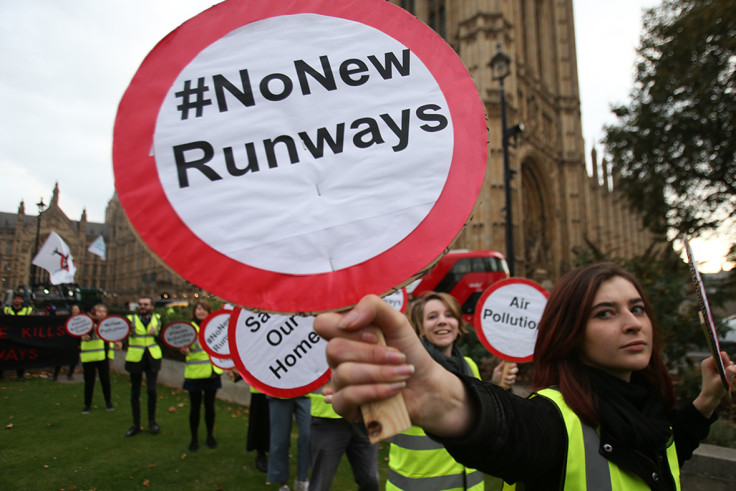 Education secretary Justine Greening has also voiced her disagrement with the government's decision. The MP for Putney, Roehampton and Southfields said: "Along with many people in my local community, I am extremely disappointed with the decision to push ahead with a third runway at Heathrow.
"My views against expanding Heathrow, particularly on the impact of noise and air pollution on local residents and the weak economic case, are long-held and well-known.
"I will continue to represent the views of my constituents, not least during the forthcoming public consultation on the draft national policy statement announced by the secretary of state for transport."
May has already said ministers with "longstanding previously set out positions" will be free to oppose the government's decision, but not openly against it.
A 10 Downing Street spokesperson said: "It reflects the mature way the PM is approaching this recognising there are a number of ministers with long held views that have been set out."