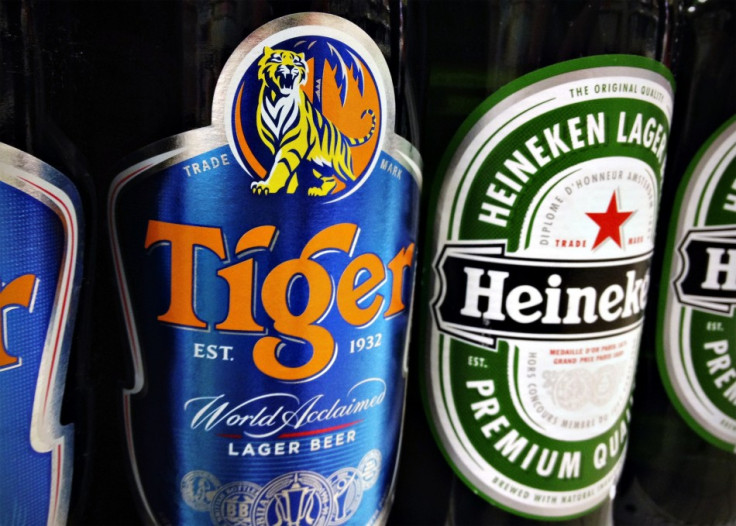 Dutch brewer Heineken has moved closer to gaining control of Tiger beer maker Asia Pacific Breweries (APB) after getting support of the Thai billionaire Charoen Sirivadhanabhakdi.
Sirivadhanabhakdi's Thaibev and TCC assets have said that they will support the sale of Fraser and Nave's (F&N) 40 percent stake in APB to Heineken.
A joint statement from Heineken and the Thai companies also mentioned that the Dutch firm, on its part, will not "make a general offer for shares in F&N under the Singapore Code on Take-overs and Mergers."
The announcement is expected to end the standoff between the two groups, allowing Heineken to proceed with its plans to expand further in the Asia Pacific region.
"This is settlement talk, to prevent any further escalation of the fight for F&N or APB, which will cost more for both parties if it goes on," Goh Han Peng, an analyst at DMG & Partners Securities in Singapore told the Reuters.
"Heineken would henceforth be able to complete consolidating APB. ThaiBev would get the balance of the F&N business and give it to a platform or distribution channel to regional markets in Southeast Asia."
F&N and Heineken have controlled ABP through a 1931 joint venture. Thaibev and TCC assets together own 30.57 percent of F&N.
Heineken had made an offer of S$5.6bn (£2.8bn) for F&N's stake in APB and the Singapore based group's Board had recommended the bid.
A favourable decision on Heineken was expected when the shareholders vote on the matter on 28 September.
A Heineken spokesman said that the agreement "significantly improves our level of certainty that our offer will be accepted".
Sirivadhanabhakdi had recently made an ambitious offer of S$8.8bn (£4.4bn) to buy out other shareholders of F&N, raising speculations that the move might derail Heineken's plans.
Following the latest developments, analysts suggest that Sirivadhanabhakdi may be more interested in F&N's non-beer businesses, which include property, printing and soft drinks.