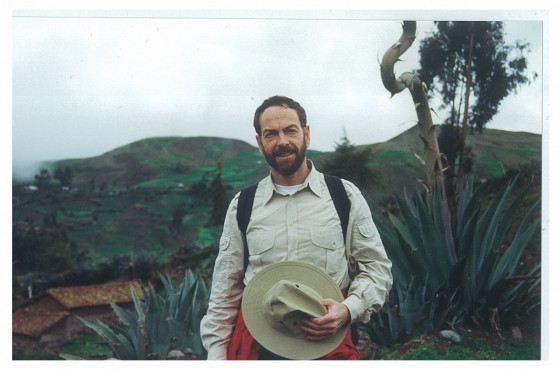 An heir to the Rockefeller fortune has been killed in a plane crash in New York, the billionaire family has announced.
Richard Rockefeller died when his plane, a single-engine Piper Meridian turboprop, crashed in foggy weather just minutes after taking off from an airport near White Plains in Westchester county, New York.
Richard Rockefeller was the son of philanthropist David Rockefeller Sr and the great-grandson of oil tycoon and philanthropst John D Rockefeller.
He had been returning from New York where he had been celebrating his father's 99th birthday on Thursday. The aircraft came down less than a mile away from the airport, striking trees and missing a house in Harrison by only a few feet, according to police and airport officials. US safety agencies have launched an investigation.
Airport manager Peter Scherrer said Rockefeller, 65, was the only passenger on the aircraft when it crashed at 8:08 a.m. The plane disappeared from radar and authorities lost contact with the pilot. At 8:23 a.m. police were notified that a plane had crashed in the hamlet of Purchase, Scherrer said. Visibility during this time was "very low" at around a quarter of a mile, he added.
Anthony Marraccini, Harrison police chief, told Bloomberg News: "The plane was broken into pieces, and some pieces were lodged in pine trees. Some of the main fuselage remained intact."
A Rockefeller family statement, released by a family spokesperson, said: "This is a terrible tragedy. The family is in shock. Richard was a wonderful and cherished son, brother, husband, father and grandfather. He was an experienced pilot and respected medical doctor. It is just horribly sad."
According to his biography on the Rockefeller Brothers Fund website Rockefeller was a practising doctor until 2000 and taught medicine in Maine from 1982 until 2000. He was president of the Health Commons Institute, a non-profit organisation dedicated to improving medicine in America, and chairman of the US Advisory Board of the medical aid charity Doctors Without Borders from 1989 until 2010.
Victoria Bjorklund, a Doctors Without Borders founding volunteer, said: "Richard was so committed to the principles of Doctors Without Borders -- the belief that everyone had the right to access medical care. He was absolutely critical in sharing those principles with a wide array of supporters at a time when the organisation was not well known in the US. He will be sorely missed."
Richard Rockefeller is survived by his wife Nancy, their two children, Clayton and Rebecca, his stepsons Maxwell and Griffin, and three grandchildren.
The Rockefeller Brothers Fund is a philanthropic foundation begun in 1940 by the sons of John D Rockefeller Jr - the founder of the Standard Oil Company in 1870, who is considered to be one of the leading businessmen and industrialists in US history.
The Rockefellers were once America's wealthiest family. Today, David Rockefeller Sr is 193rd on the Forbes list of richest Americans, with an estimated worth of $2.8 billion, and is the world's oldest billionaire.