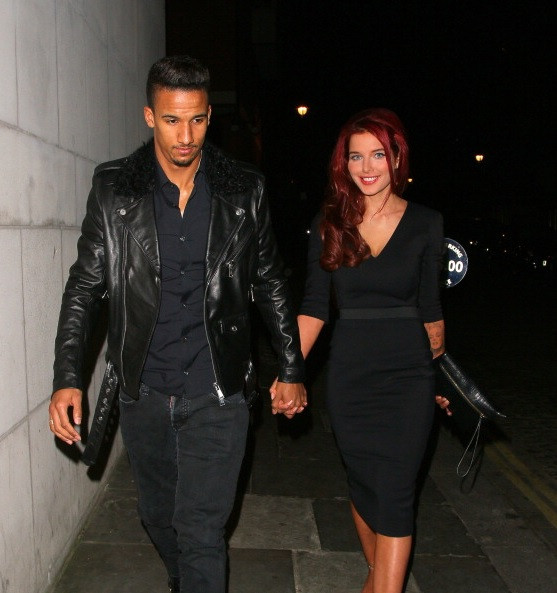 Congratulations are in order for Helen Flanagan and her footballer boyfriend Scott Sinclair, who are expecting their first child together.
The former Coronation Street actress announced the baby news on Twitter, insisting she couldn't be happier about becoming a mother.
The 24-year-old actress is reportedly three months along with the baby due next summer.
Within minutes Flanagan, who ate a camel toe during her stint on I'm a Celebrity Get me out of Here in 2012, was inundated with congratulatory messages from fans and fellow celebs.
Her former on-screen sister Brooke Vincent, lead the way by revealing that she couldn't wait "To Become A Auntie".
It appears that Flanagan and Sinclair have finally got their turbulent relationship back on track. The pair, who split up in June 2013 after three and a half years of dating, got back together last Christmas.
"It's a much-wanted pregnancy which makes it all the sweeter. Helen is so thrilled. She was bursting with excitement," a source told the Sun.
While the couple may be starting their own family, fans shouldn't expect wedding bells anytime soon.
"I don't think I'm ready for marriage, but I've always wanted to have children. I always feel broody, I've been broody since I was about 18! I absolutely love children, I really really do," Flanagan recently told the Daily Mail.
"I probably would do it before marriage as I feel more ready to have a baby than get married. I think it would be an absolute dream to be a mum. I would love it."