Helga's Diary Echoes Anne Frank as Journal of Jewish Child Victim of Nazis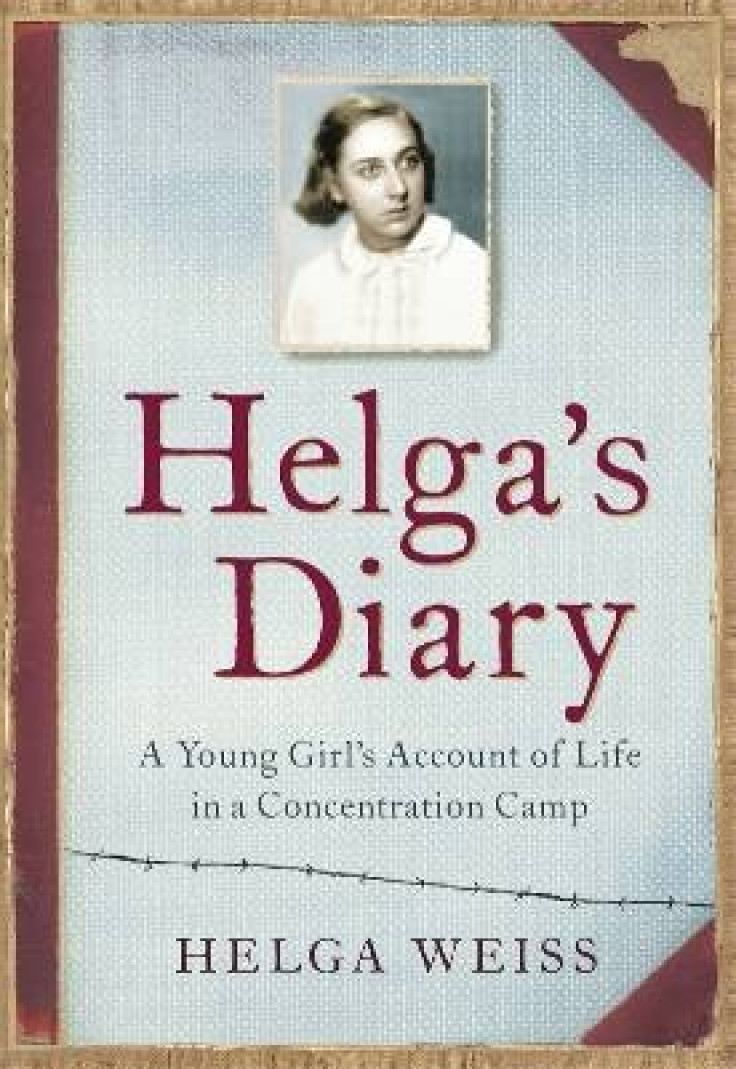 A child's account of life in a World War II concentration camp has been released almost 70 years after it was written.
Helga's Diary: A Young Girl's Account of Life in a Concentration Camp tells the story of Helga Weiss in her own words. She was eight years old when she started keeping diaries in 1938.
Her story echoes that of Anne Frank, the Jewish girl who kept a journal of the two years she and her family hid from the Nazis in secret rooms in an Amsterdam office building before they were betrayed in 1944 and sent to the death camps.
Published by Viking, the book documents the Nazi invasion of Prague and life for the city's 45,000 Jews.
In her diaries, Helga tells how her father is denied work, she stops going to school and her parents are confined to their flat.
In 1941, Helga and her parents were sent to the Terezin concentration camp, where they remained for three years.
The harsh conditions, disease and suffering are documented in her moving entries, as well as in the friendships she forms.
Helga, who is still alive, said in an interview in 2011: "One thing after another was forbidden: employees lost their jobs, we were banned from the parks, swimming pools, sports clubs. I was banned from going to school when I was 10.
Saved from gas chamber
"I was always asking my parents, 'What's happening?' and became angry at them if I thought they were trying to hide something to protect me.
"My father told me that, whatever happens, we must remain human so that we do not die like cattle. And I think that the will to create was an expression of the will to live, and survive, as human beings."
In 1944, Helga was moved to Auschwitz and her entries temporarily ended. She left the diary with her uncle in Terezin, who bricked it into a wall for safekeeping and returned after the war to collect it.
Helga and her mother, Irena, survived but her father, Otto, was never heard from again. Helga and Irena returned to Prague and Helga completed her diary, documenting life in Auschwitz.
The book reveals how Irena saved her daughter's life by convincing Josef Mengele, the so-called White Angel, that Helga was older than she was and therefore able to work. Instead of being sent to the gas chamber, Helga was moved to the forced labour barracks.
Helga was one of 15,000 children taken to Terezin and later moved to Auschwitz. Out of these, just 100 survived.
In 1954, Helga married musician Jiri Hosek and had two children and three grandchildren. She still lives in the flat where she was born.
© Copyright IBTimes 2023. All rights reserved.