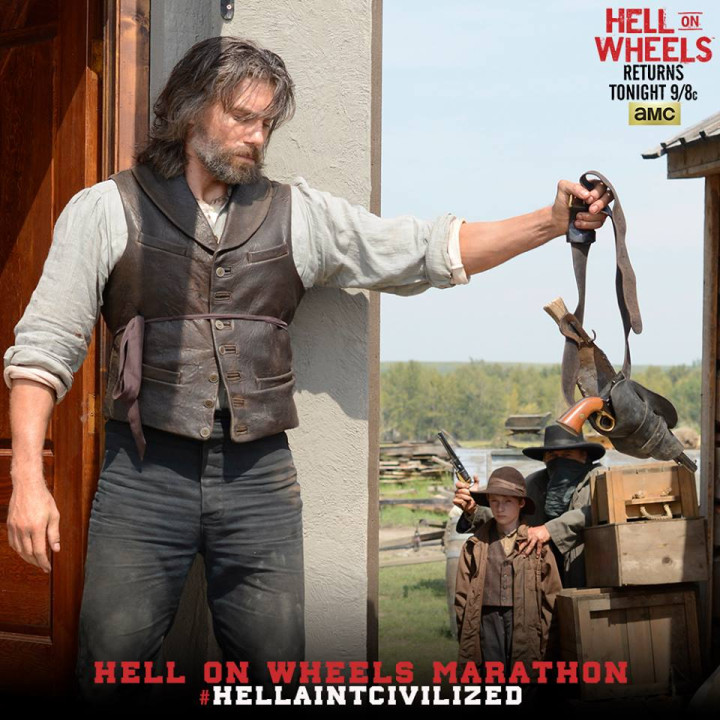 AMC's period drama Hell On Wheels Season 6 return with its fifth episode this Saturday and promises to bring more problems in Cullen Bohannon's life.
The synopsis of Episode 5 'Life's a Mystery' via TV Equals reads: Cullens's family is at risk when a stranger arrives, stirring up old feelings; The Swede faces the consequences.
Cullen and family arrive in Cheyenne after escaping from the Swede's rule at Fort Smith. However, his destination was not as good as he expected it to be.
Meanwhile, Durant denied the chief engineer's job to Cullen but he manages to find a job and shelter with the help of Psalms.
While Cullen is busy putting a railroad inside the hill tunnel, his wife Naomi faces religious differences in the camp and struggles to spend time with her 'busy' husband.
The episode is expected to focus more on Cullen and Naomi's relationship, which is drifting apart.
In the upcoming episode, Cullen, the former Confederate soldier, will face more problems when a blast from his past resurfaces and poses a risk for his wife Naomi and son.
According to the synopsis, in 'Life's a Mystery', the Swede, one of the notorious villains of AMC's period drama, will meet the consequences of his deeds.
Hell On Wheels Season 4 Episode 5 'Life's a Mystery' will be aired on Saturday night (30 August) on AMC.
Click here to watch it on AMC's official website the very next morning.