Muscle-popping, helicopter-dangling, and packing some serious action – the Super Bowl special trailer of Mission Impossible: Fallout has just dropped and all eyes are glued to the Cruise vs Cavill chemistry.
While it's a much-anticipated return for Tom Cruise's Ethan Hunt – who is ominously warned in the trailer that "blood will be on your hands" – fans can't stop talking about Justice League actor and his "badass" scenes. With muscles popping out of his shirt, Henry Cavill stars as the mysterious August Walker – flaunting his infamous moustache and packing on some serious action.
A glimpse of his MI: 6 first look was even shared by the actor on Instagram along with an utterly hilarious message from none other than his moustache dubbed "King Stache".
"Due to the lateness of the hour Henry is now actually in bed, it is a school night after all. Being his moustache, however, I require no sleep (or food)," Cavill wrote sharing the first action-packed trailer for the upcoming flick.
"The first trailer is here, my glorious debut! Bathe in my bristly glow! Marvel at my contours and yes, be allured you who are facially able, for our time has come," the hilarious description continued. "From the pages of history, we shall charge forth and rule the world once more... Also, I hope the Superbowl is exciting."
As soon as the DC star shared the video teaser with his 4 million plus followers the comments section was bombarded with excited fan messages, with many praising the actor's eye-popping looks.
"Look who's talking now!" an Instagram user shot back, making a cheeky reference to Cavill's moustache.
"Is it just me or did anyone else only watch the Super Bowl to catch a glimpse at @henrycavill? And yes what a wonderful glimpse it was! #mustacheking #missionimpossible6 #henrycavill," another excited fan added.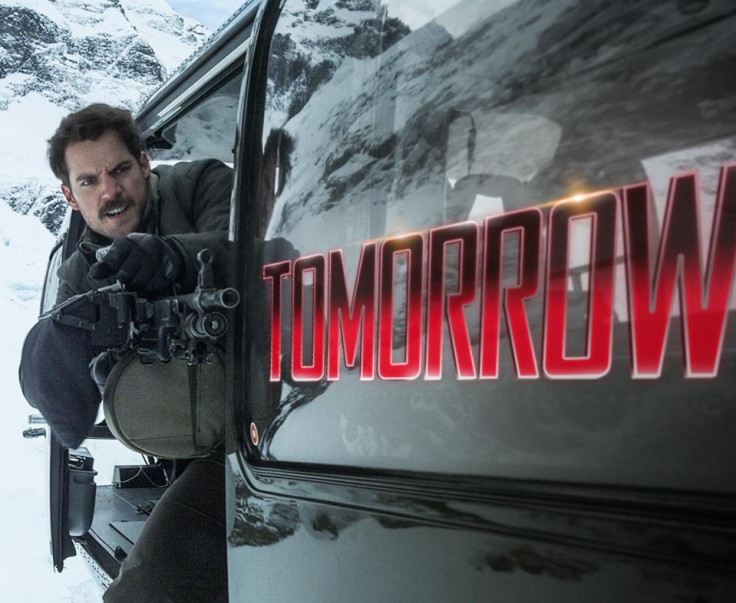 Someone else couldn't help but gush about the Superman actor, writing, "The only reason I want to watch it is for Henry!!"
As one of Cavill's follower chimed in: "Enjoyed the trailer! Have to say the scene in the lavatory made my heart beat faster. Exciting scenes. Hopefully, we get to see a lot more of you Henry in the film."
Even the Mission Impossible OG, Cruise's comments were filled with raving messages from Cavill fans. "Agh! It's the moustache that defeated the Justice League! Run Tom Cruise, run, you don't stand a chance," one sassy user wrote.
Indeed, Cavill's debut in the MI franchise has become a talking point, but what remains a constant is 55-year-old Cruise and his death-defying stunts – whether he is gliding through the streets of Paris on a motorbike or clinging from a helicopter for dear life, Cruise unfailingly impressed with yet another action flick teaser.
Directed by Christopher McQuarrie and starring Rebecca Ferguson, Simon Pegg, Angela Bassett, Alec Baldwin, and Ving Rhames alongside Cruise and Cavill, Mission Impossible: Fallout hits theatres on 27 July.