Here's why Katie Holmes is in no rush to 'make things official with Jamie Foxx'
Holmes and Foxx have been romantically linked for nearly three years.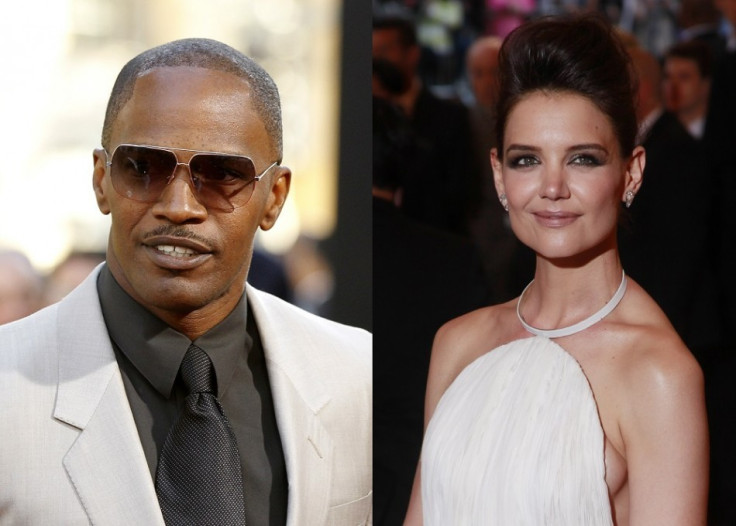 Katie Holmes is reportedly in no hurry to make her relationship with Jamie Foxx official as she does not want to turn it into a media "circus". The Batman Begins actress and the Django Unchained actor sparked romance rumours in 2013 and have since been spotted together numerous times.
"Katie [Holmes] is in no rush whatsoever to make things with Jamie [Foxx] official," a source told HollywoodLife. "She has no desire to ever be involved again in the kind of circus that was created after she started dating Tom [Cruise], so she's very happy to keep things on the DL."
"Her life now, compared to back then, is like night and day—and she is soooo much happier! She has vowed never to allow her life to be lived under the media spotlight again, and Jamie is very happy with the way things are too," the source said.
Recent reports suggested that the 37-year-old actress feels that her relationship with the 48-year-old actor is the "most special" one she has ever had.
"They've had a roller coaster relationship, but they keep coming back for more. It's the most special romantic relationship Katie's ever had," the source previously told HollywoodLife.
Earlier, when Holmes was asked by a New York Times reporter if she is "still single, or is there a secret marriage" plans, she had said she was not married but did not say if she was single.
"Nooo, I'm not married," Holmes replied. "But thank you for asking."
Holmes and Foxx are yet to officially confirm their relationship.
Holmes split from her former husband Tom Cruise in June 2012. They share a 10-year-old daughter, Suri Cruise.
© Copyright IBTimes 2023. All rights reserved.