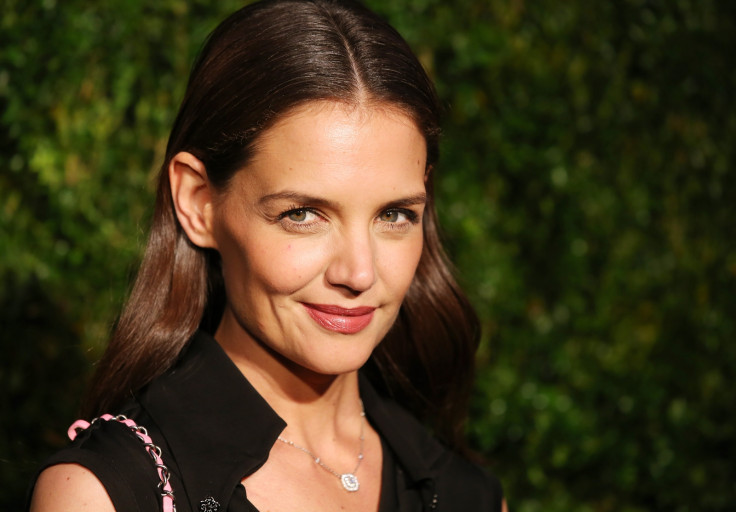 Tom Cruise and Katie Holmes split way back in 2012, and ever since the Dawson's Creek actress has been romantically linked to actor Jamie Foxx. So much so that gossip reports have even speculated a "secret marriage" and baby news for the alleged couple for years. Addressing all those rumours, Holmes opened up in an interview to clear the air on her relationship status.
When the 37-year-old was recently asked by a New York Times reporter if she is "still single, or is there a secret marriage" to be talked about, the Batman Begins actress quashed the gossip at once. "Nooo, I'm not married," she replied. "But thank you for asking."
The actress addressed the secret relationship rumours surrounding her and Foxx during a promotion for her directorial debut All We Had, which is a dedication to her 10-year-old daughter Suri Cruise.
Although she denied any kind of secret marriage, reports noted that the ex-wife of the 54-year-old Hollywood heartthrob did not deny dating anyone at the moment either.
Instead, Holmes went on to gush about her daughter Suri with ex-husband Cruise. "It was my first film, and I want her to always know that she's the inspiration behind everything, and so hopefully it means something as she gets older," she said. "Just to let her know how important she is."
As much as Holmes wants to dedicate her first film to Suri, she also revealed she tries to keep "Hollywood" out of her little one's life.
"I try to make our world very much an environment that's just all about being a kid without too much of Hollywood coming into that. And I just enjoy it," Holmes said. "I'm really enjoying having a 10-year-old. She's a remarkable person."
Ex-couple Holmes and Cruise announced the shocking news of their divorce in June 2012. The Mad Money actress went for a quick separation from the Mission Impossible actor by signing an agreement, and was thereafter given custody of their daughter.