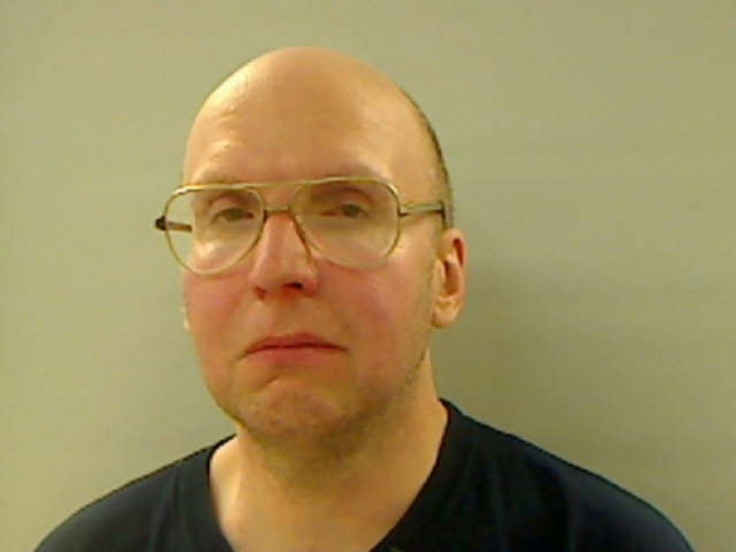 A US man who lived as a hermit in the woods for nearly 30 years has been arrested on suspicion of carrying out more than 1,000 burglaries for food.
Christopher Knight, 47, was arrested as he tripped a surveillance sensor after allegedly attempting to steal food from a youth camp in Rome, Maine.
Police said they discovered a campsite in the woods where Knight - known locally as the North Pond Hermit - is believed to have lived for the past 27 years.
During questioning following his arrest, Knight said that the arresting officer was only the second person he has come into contact with since 1986, the other being a brief exchange with a hiker sometime in the 90s.
State trooper Diane Vance said: "He passed somebody on a trail and just exchanged a common greeting of hello and that was the only conversation or human contact he's had since he went into the woods in 1986."
It is not known why Knight disappeared into the woods when he was 19 around 27 years ago. He stole food from nearby cottages to survive, but mainly targeted Pine Tree Camp.
Police suspect Knight to be responsible for more than 1,000 burglaries during this period, for food and other supplies. However at present he has only been charged with the Pine Tree Camp burglary, in which $238 (£155) worth of goods were taken.
Police said Knight treated Pine Tree, a retreat for disabled children, as "a local Walmart".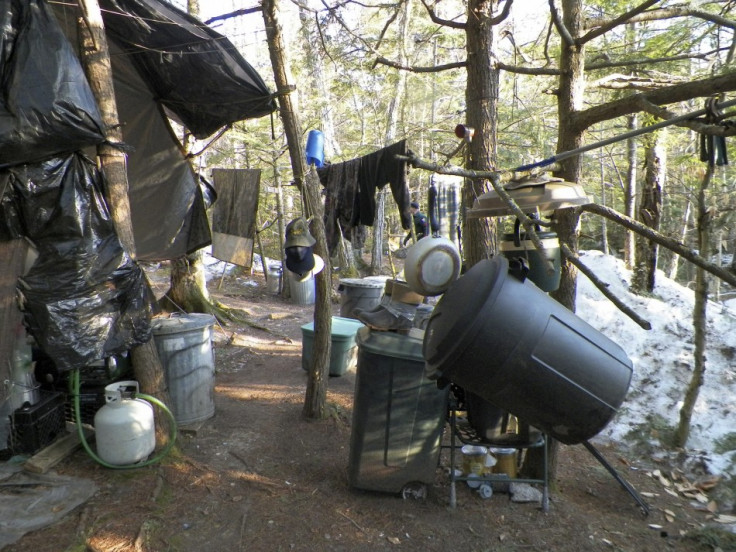 Knight's existence has become almost folklore in the small Maine town, with some people even leaving food out for him in the winter months.
Local politician Paul Anderson said: "I've lived in the town for 32 years and I've never, ever met the guy."
When police discovered the camouflaged camp where Knight is believed to have lived for the past 27 years, they found a tent suspended between trees, propane cooking stoves and a battery powered radio.
"Everything he owned except for his eyeglasses was stolen," said Maine Police spokesman Stephen McCausland.
Sergeant Terry Hughes said: "When we went to the site where he has been living, it only took a few minutes looking around and making observations such as ropes that were embedded in the trees that had grown around them that he used to hold his tarps up, shoes that were under rocks that had been there for years, there was enough indication to me ... that he had been there for a lot of years.
Pine Tree Camp director Dawn Williard-Robinson said the burglaries didn't generate fear, but were more inconvenient because "you couldn't leave anything in camp".
After police discovered Knight's camp in which he was found to have a radio, flashlight and batteries, Williard-Robinson told a press conference: "A lot of stuff on the table was ours. We wished he would leave us a list of what he needed."