A teenage girl from Vermont has been hailed a hero after she tipped off police about her friend's suspected school attack plans.
Angela McDevitt alleged that her 18-year-old friend Jack Sawyer was planning to attack his former school in Fair Haven in much the same way as the recent deadly Florida massacre, which was reportedly carried out by Nikolas Cruz.
Soon after receiving the 17-year-old's alert, police arrested Sawyer and charged him with four counts, including attempted aggravated murder.
Authorities from both New York and Vermont are involved in the investigation. Although they successfully thwarted the boy's alleged lethal plan, McDevitt is the one who deserve all the commendation, they said.
"It was only by the grace of God and the courage of a young woman who spoke up that we averted a horrific outcome," Republican Governor Phil Scott said, praising the girl's bravery and quick thinking process.
According to reports, McDevitt and Sawyer became friends at a Maine treatment facility for troubled teens.
The girl said she became suspicious about Sawyer when he started sending her messages about his attack plans. She said on 11 February, she received a message from him on Facebook, which stated: "Just a few days ago I was still plotting on shooting up my old high school", which followed another message from him the very next day that said, "It's been the plan for like 2 years."
McDevitt added that her suspicion grew on 14 February when she sent a text to Sawyer informing him about the Parkland school shooting. "I texted him saying a school just got shot up and he answered saying, 'That's fantastic, I 100 percent support it," the teenager told CBS News in an interview.
She added that Sawyer praised the attack and told her "it's just natural selection taken up a notch".
McDevitt, a junior at Arlington High in Lagrangeville, New York, said that she found her friend's behaviour alarming, which is why she informed the school about it. Evan Traudt, the resource officer at the school, later called the Vermont police.
She said that it was not easy for her to file a complaint against her friend. "It's not the matter of friendship if it's about lives at hand. It's -- you need to do what you need to do," McDevitt told CBS.
Meanwhile, it has been reported that Sawyer has admitted to carrying out the deadly Florida school shooting. He added that he was partially inspired by the 1999 Columbine high school massacre that killed at least 15, including the gunman.
A search operation in the boy's car also led to the discovery of a shotgun, ammunition, books on Columbine, a gas mask, a video recorder and a journal detailing his plan, titled "The journal of an active shooter".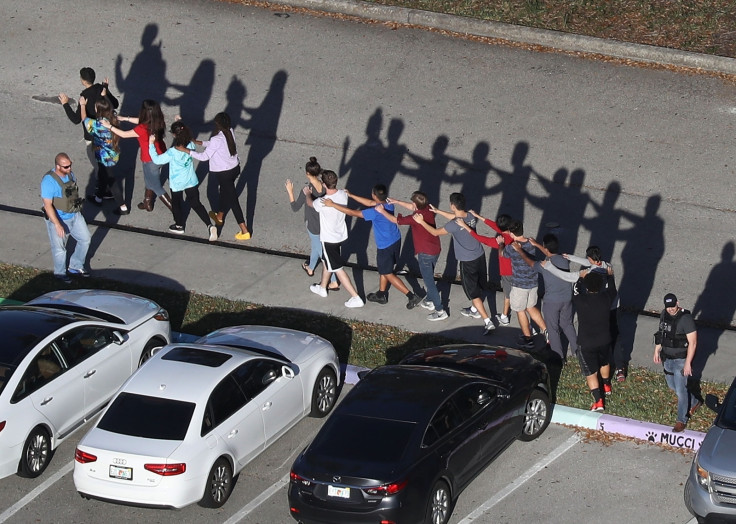 In his journal, authorities found some disturbing messages, like, "I've realized the huge importance of being able to kill the kids that I actually know vs. waiting a year or so until they're all gone".
Sawyer, who has been diagnosed with ADHD, depression, and anxiety, also told investigators that he was planning to use an AR-15, a handgun and his shotgun to carry out the attack.
However, the teenager has now pleaded not guilty to all the charges. His public defender said there are a lot of unverified claims in the case and authorities are trying to twist it. It's a lot different than firstly presented, the defender added.