Almost 20 years before he became senior advisor to a father-in-law president mired by allegations of boorish misogyny , Jared Kushner played the role of noble young gentleman as he fended a groping attacker away from a teenage girl.
Kushner leaped into action to wrestle an attacker away from a terrified 16-year-old female while walking through Poland on a Holocaust educational program. According to witnesses, Kushner saved his fellow pilgrim by throwing the man to the ground while others looked on stunned.
In 1998 high-school student Kushner was taking part in the March of the Living - a long-standing pilgrimage for Jewish youths that stops in at Holocaust sites across Poland before going onto Israel.
Fellow student Elisheva Ben Ze'ev was walking nearby when an unshaven man barged towards the group and grabbed her in a sickening hug, according to The Forward. Before anyone had time to think, Kushner broke the man away from Ben Ze'ev and shouted: "Don't you touch her! Get away from us!".
After Kushner handed the oddball over to security guards, Ben Ze'ev thanked him but he refused to be made a fuss of.
"I think he was embarrassed," she said. "He was like, 'Oh, come on, it was nothing.' He didn't really think of it as 'Oh, everyone look at me, look at what I did.' He was like: 'Oh, of course I did that. I was right there.'"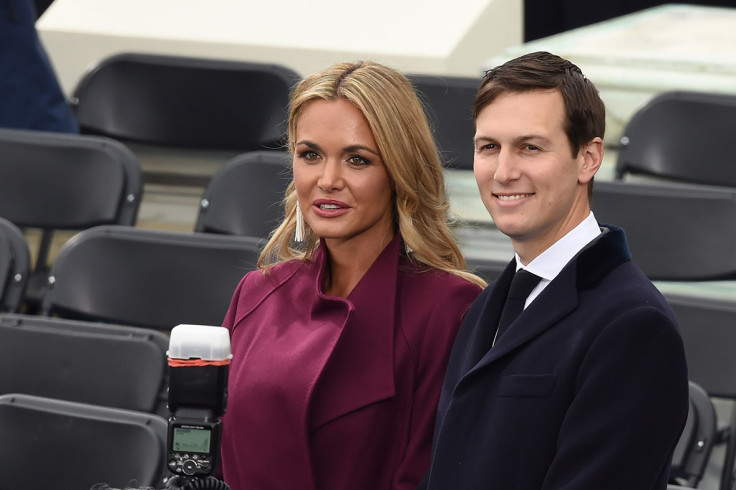 Kushner's actions in Poland may seem like a far cry from his response to footage of his father-in-law Trump bragging about grabbing women by their genitals. Kushner was a key pillar of Trump's inner circle that mounted the comeback from that seemingly doomed moment to defeating Hillary Clinton in the presidential race.
The 36-year-old, who married to Ivanka Trump, is a key figure President Trump's administration and is considered to be among the most influential advisors in the White House. The president refers to him as 'golden boy.'
Handsome in his youth, Kushner reportedly caught the attention of many teenage girls participating in the program. "Tall and very American looking," said fellow traveller Marti Sichel. "Throw a baseball cap on him and you've got it."
The March of the Living is a two-week expedition that remains a cornerstone of many a Jewish upbringing today. Kushner's group leader Joel Katz told Forward: "He was understanding the severity of our journey, the commitment he had to his family and his legacy."
The trip was personal for Kushner, whose grandparents Joseph and Rae Kushner survived the Holocaust in Poland and eventually immigrated to Brooklyn.