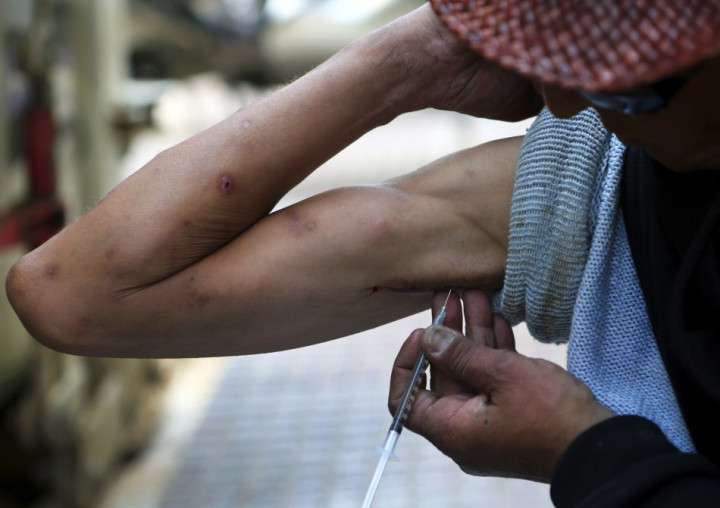 The fall in heroin and crack cocaine usage across England does not truly reflect the picture of drug abuse, as the market has shifted rapidly over recent years.
Earlier this week, the National Treatment Agency for Substance Misuse (NTA) said there was a significant drop in heroin and crack cocaine users - with the biggest fall seen among people under 35.
The NTA said the number of people using these drugs fell from a peak of 332,090 in 2005/06 to 298,752 in 2010/11.
While Paul Hayes, chief executive of the NTA, said these figures show the drug treatment system in England is performing well and supporting heroin and crack cocaine users, the fall in users could also be attributed to a shift in the drugs market.
Elliot Elam, spokesman for UK drug and alcohol addiction charity Addaction, told IBTimes UK that while they welcome the fall in usage, the reality of drug use in England is not as clear.
"Younger users are not picking up heroin and crack cocaine and that's great. However, you are seeing an ageing population of heroin users and that's a problem," he said.
"It's people who aren't engaged with treatment for a number of reasons. Perhaps they first encountered treatment when treatment was how it used to be; when there was not much support, not much about getting people into accommodation and back together with their families.
"[Changes to treatment have] really happened since the late 1990s. Everything before that was a very different ball game really."
Speaking about drugs that are increasing in popularity, Elam said the use of prescription painkiller diazepam, also known as Valium, is surging.
"Also we're looking at drugs like mephedrone and so called 'legal highs' - because they are illegal and have been for a number of years. The drug market has been shifting very rapidly over the last couple of years and we think it's a lot to do with being able to buy drugs online.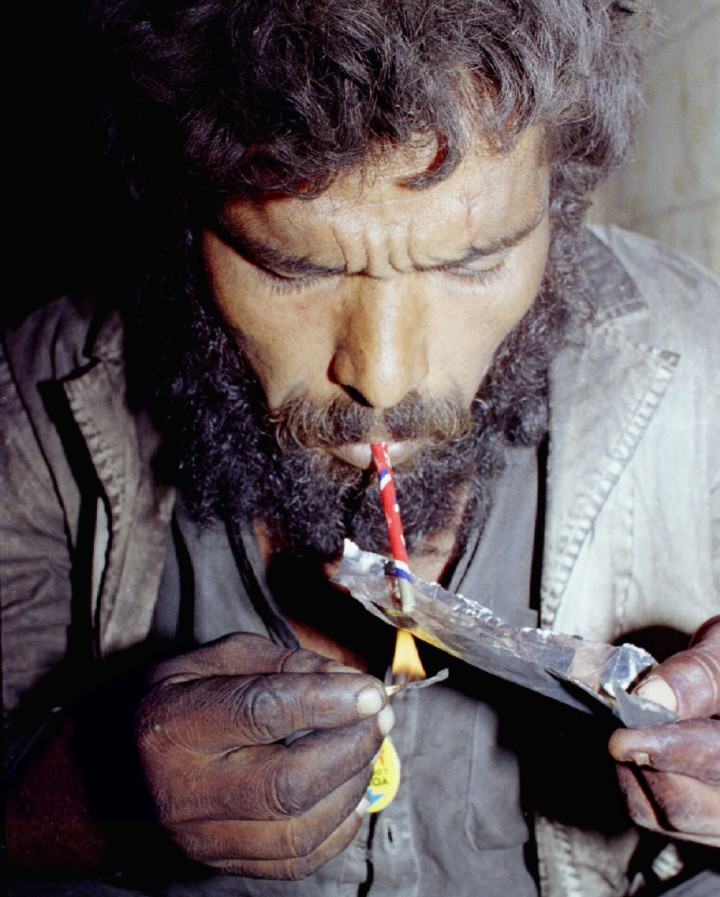 "With mephedrone, the chemical recipe for it was posted online and the next thing you know it was around the world in 24 hours."
Mephedrone first emerged in 2009 and last November, the annual DrugScope Street Drug Trends Survey identified it as one of Britain's fastest-growing drug abuse problems.
The survey found some users inject mephedrone up to 20 times per day. Findings also showed that it was not just existing heroin and crack users who inject, but people who had never used drugs in this way before.
Elam continued: "Ultimately what we're saying is yes it's great but we wouldn't want anybody to think that drugs services aren't extremely important and extremely necessary.
"There are still people using heroin - for example up in the north east, in County Durham, they're still seeing a hell of a lot of heroin.
"If you look at the way the figures are recorded - and this is no criticism of the way the heroin and crack cocaine use was recorded by the NTA - but things like diazepam and those kinds of prescription drugs weren't. There are still huge areas where we are lacking information."
He said people must not think heroin and crack cocaine use have gone away, and that treatment services are essential, as in a few years a new drug trend could emerge that they are then ill equipped to deal with.
"Drug use is always changing. It always wanes and then grows. Things become popular and then drop out.
"If you look at the use of LSD - it was very popular in the 80s but is not so much now. GHB, a liquid amphetamine, emerged in the early 90s and went away, but now it's appeared again. These things happen.
"When you're looking at drugs like mephedrone, one of the main concerns is that when it turned up it was legal - and now people are injecting it compulsively. It's a big problem."
READ: