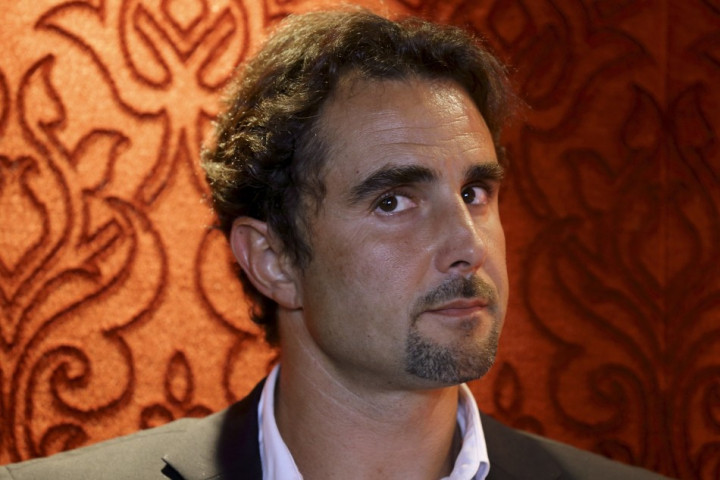 Whistleblowing former HSBC systems engineer Hervé Falciani says that the tax evasion probe he is assisting in France and Spain should be widened to other countries in Europe.
Falciani is on the run from Swiss authorities, who want to charge him with stealing bank account data from his old employer HSBC in 2009, after he exposed sensitive customer information that is now being used by several governments to hunt tax evaders.
He has been in Paris giving evidence to French lawmakers as they draft new legislation against tax evasion. However, he lives in Spain where Swiss authorities have failed to extradite him. He is also helping the Spanish in their efforts to crack down on tax fraud.
"The investigations were blocked in various countries due to a lack of knowledge about the objective and the scale of the problem," said Falciani told Reuters.
"My hope is that several of those will now resume with new directions - we'll see in the coming months."
France has already used information supplied by Falciani to launch an investigation into whether HSBC helped French clients to illegally avoid tax. HSBC has denied these reports.
"We require existing and new clients to be tax compliant and transparent about their tax affairs and cease relationships where the client is not tax compliant. HSBC complies with the law in all the territories in which it operates," said an HSBC spokesman.
Tax authorities in France, Italy, Spain and Germany have already used Falciani's leaked data to pursue billions of euros in lost taxes and have so far collected a total of €250m (£212.1m, $327m)
"The more effectively we fight against corruption and opaque financing, the greater the danger to my life," Falciani told Spanish website Eldiario.es in an interview after he successfully fought off extradition to Switzerland, adding "it's an economic war and we must be prepared to fight."
G8 leaders made an agreement on tackling tax evasion at a recent summit in Northern Ireland, though it fell short of a universal deal on detailed action.
"Private enterprise drives growth, reduces poverty, and creates jobs and prosperity for people around the world," said the summit delegates in the Lough Erne Declaration.
"Governments have a special responsibility to make proper rules and promote good governance. Fair taxes, increased transparency and open trade are vital drivers of this."
Related Articles:
Whistleblower Bounties will Prevent Future Fraud and Scandals
Wall Street Crackdown: SEC Rewards Whistleblower with $50,000 Payout