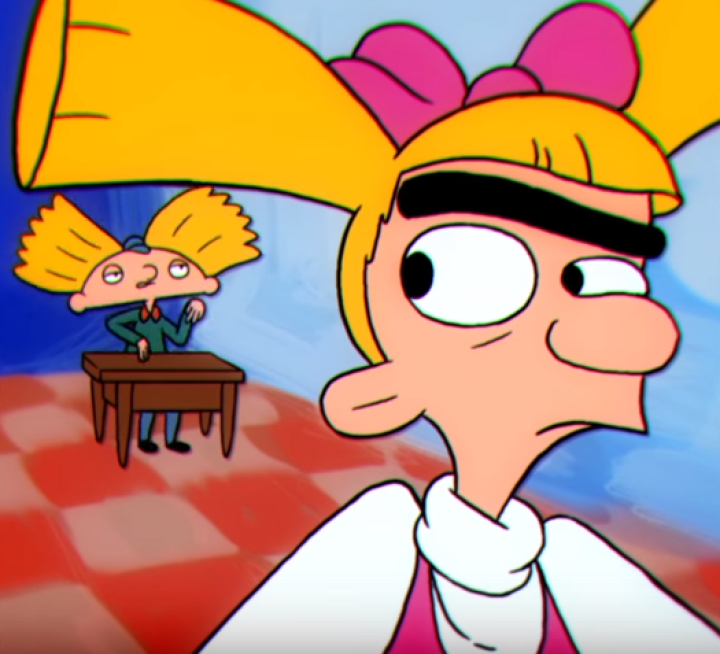 Nickelodeon has announced the title and plot details of the remake of its animated show Hey Arnold! The two-hour TV movie is titled, Hey Arnold!: The Jungle Movie, and going by the name itself we can guess that it is going to include some wild adventures.
Variety magazine reported that 19 of the original voice actors from the TV show will be returning to the film. While Mason Vale Cotton will voice Arnold, newcomers Benjamin "L'il P-Nut" Flores Jr will give voice to Gerald and Gavin Lewis will play Eugene.
Alfred Molina also joins the cast as "Lasombra, an infamous river pirate operating from a secret compound in the jungles of San Lorenzo".
Lane Toran, who originally voiced Arnold along with Jamil Smith, the voice behind Gerald will lend their talent to other characters.
"We're incredibly fortunate to work with these talented voice actors who brought to life one of the most celebrated cartoons in Nickelodeon's history," said Chris Viscardi, SVP of content development, Nickelodeon Franchise Properties.
"The voice cast is an essential piece to the 'Hey Arnold' universe and we're excited for a new generation of fans to hear these characters in a new TV movie."
Craig Bartlett who created the original Hey Arnold! series is the scriptwriter and executive producer of the film.
The cast includes Francesca Marie Smith as Helga, Anndi McAfee as Phoebe, Justin Shenkarow as Harold, Olivia Hack as Rhonda, Nika Futterman as Olga, Dan Butler as Mr Simmons, Dan Castellaneta as Grandpa, Tress MacNeille as Grandma, Antoinette Stella as Stella, Carlos Alazraqui as Eduardo, Dom Irrera as Ernie, Maurice LaMarche as Bob Pataki, Kath Soucie as Miriam, Danielle Judovits as Big Patty, Danny Cooksey as Stoop Kid, Jim Belushi as Coach Wittenberg, Craig Bartlett as Miles, Jet Jurgensmeyer as Stinky, Aiden Lewandowski as Sid, Laya Hayes as Nadine, Nicolas Cantu as Curly, Wally Wingert as Oskar and Stephen Stanton as Pigeon Man will be joining the project.