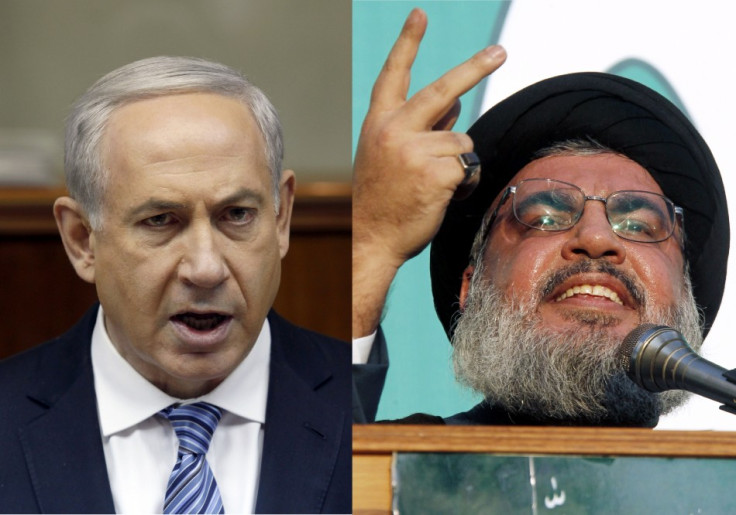 Hezbollah chief Hassan Nasrallah has vowed to retaliate against Israeli forces to avenge the death of the group's key militant, Samir Kantar. In a televised address, Nasrallah said he has no doubt that Israel was behind the attack that killed Kantar.
On a sombre note – unlike his usual fiery rhetoric – Nasrallah said: "Samir is one of us and a commander of our resistance and it is our right to retaliate for his assassination in the place, time and a way we see appropriate. We will exercise this right, God willing."
The comments have the potential to drag Lebanon into a fresh bloody conflict with its southern neighbour. The leader of the Lebanese Shia group also said that Israeli forces carried out the air strikes in Damascus suburbs. The attack killed several other militants as well.
"We have no doubt or question that Israel is the one which assassinated Samir Kantar, its planes fired precise missiles on an apartment [he was in]. Samir Kantar's blood will give the Palestinian youth more determination," he said in his speech, broadcast by the Hezbollah-backed al-Manar television station.
After Kantar's funeral at a cemetery in Beirut's suburb of Ghobeiri, the Hezbollah chief made the speech. Meanwhile, Shia-inclined Iran – a strong backer of Hezbollah – also condemned the Kantar's killing throwing in parliamentary support.
Israel, which welcomed the news of the death of Kantar, did not directly claim responsibility for the attack. In line with its usual practice, Israeli Defence Forces (IDF) declined to comment on the specifics of the operations.
Nasrallah's remarks were broadcast on TV shortly after fighting erupted on the Lebanon-Israel border. Following the rocket fire at Israel, the IDF responded with artillery targeting southern Lebanon.
"IDF retaliated with approximately eight rounds of 120mm mortar fire that impacted near Zibqin in southern Lebanon," said the Israeli forces. No casualties were reported on either side.