High on Google: Now you can virtually climb Yosemite's El Capitan on vertical Street View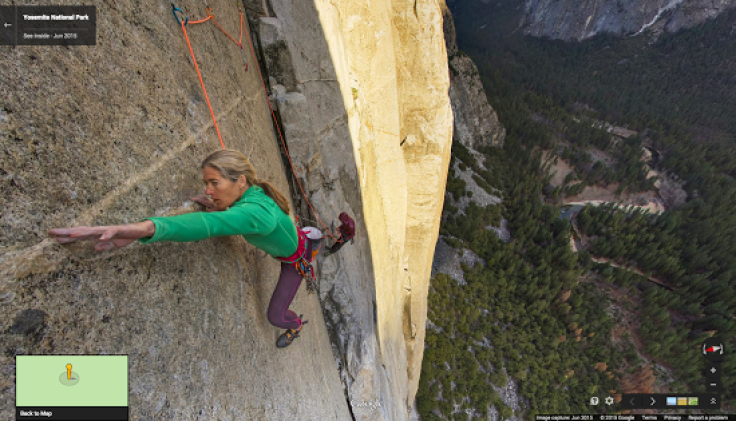 Here's a way to climb towering El Capitan in California's Yosemite National Park without breaking a sweat: virtually top it via Google's first-ever vertical Street View.
"People around the world will now be able to virtually experience the unique act of ascending a 3,000-foot cliff by going on a self-directed, vertical climb," announced the California company.
Virtual climbers can scale the the Nose route and part of the Dawn Wall. The ascent was visually recreated for Google Maps using a crew of photographers and three climbers.
"These 360-degree panoramic images are the closest thing I've ever witnessed to actually being thousands of feet up a vertical rock face - better than any video or photo," said participating climber Tommy Caldwell. He began to scope out ideas and technology midway into his historic free climb early this year with Kevin Jorgeson to summit El Capitan via the Dawn Wall. "But my hope is that this new imagery will inspire you to get out there and see Yosemite for yourself."
The Street View journey, which Caldwell says manages to overcome some "absurd challenges," is a combination of a complete vertical climb up the face paired with amazing feats by Caldwell and climbers Lynn Hall and Alex Honnold.
El Capitan is only the first new foray for Street View, whose handlers hope to use it to "expand the limits and reach new heights moving forward," said spokeswoman Susan Cadrecha. Other quirky Street Views include museum tours, the Amazon jungle on a zip line and trips through time.
© Copyright IBTimes 2023. All rights reserved.