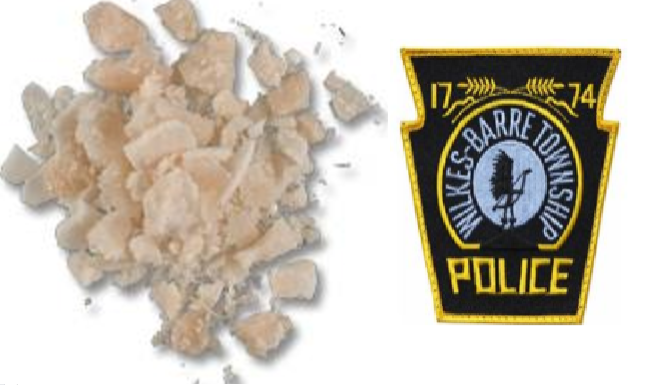 A police force in Pennsylvania has issued a plea to find the owner of $1,600 (£1,250) of property left in a car park outside a shopping centre – several rocks of crack cocaine.
Wilkes-Barre Township Police Department made the unlikely announcement on their Facebook page on Wednesday 24 May.
The drugs were left in the car park of Wilkes-Barre Township Commons Shopping Centre.
So far, no one has come forward to claim their illicit goods, which the force say has been put in their 'lost and found' box for safe keeping.
Despite the light-hearted tone of the post, police were still keen to remind the owner that their absent-mindedness could have had serious consequences.
They warned that a child could have stumbled across the drugs.
The post has now been shared over 1,000 times and attracted hundreds of comments from Facebook users.
Local residents were upset to hear that such a large amount of drugs had been found in the small township.
"That's sad because you have little children out here, so never know what could happen, a child could have found that," said Ikea Delarge told WNEP.
Brian Gomez said: "That's crazy. I wouldn't expect that around here. I don't see how you could drop that amount of drugs out here," said Brian Gomez of Wilkes-Barre."
The Facebook post read: