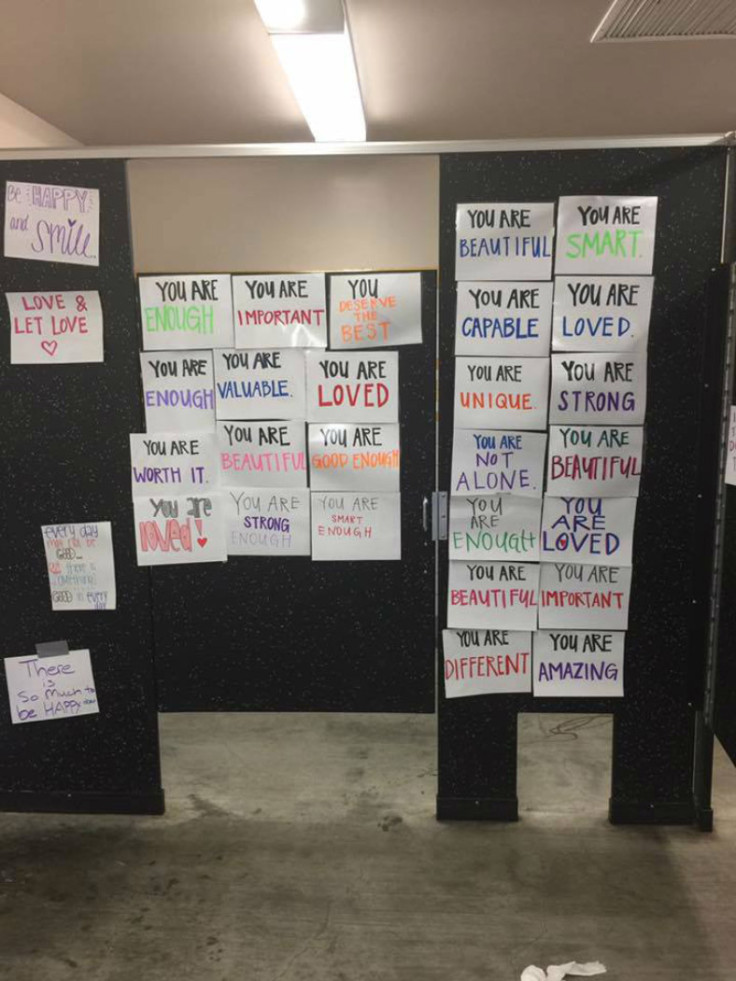 Most teenagers experience dips in self-esteem as they go through adolescence – but one school in California has found a novel way of boosting pupils' self-worth.
Students at Laguna Hills High School in California have been posting messages of positivity in the girls' bathroom. The messages are hung over the bathroom sinks, where mirrors would normally be.
"You care capable" reads one sign. "You are strong enough" reads another.
Speaking to the website Babble, mother Shannen Lob said she was at the high school over the weekend for a Girl Scout event when her two daughters asked to use the restroom.
"When I walked in and saw all the signs posted I was amazed and overwhelmed and delighted as I really needed it at that moment," she said. "It's hard to know sometimes if I'm doing a good job as a leader and reading the signs was like, well, a sign that I was doing a good job."
Sabrina Astle, 17, a student at the school, told ABC News she was trying to make a positive change and "wanted to find a way to make a difference through our Kindness Club on campus. This is why I started making the posters in the first place."