Video captures the moment a mattress flies off a truck and hits a motorcyclist
Aaron Wood was riding 80 km/h through a tunnel in Brisbane when the mattress came loose.
A motorcyclist miraculously survived being struck by a flying mattress which fell from the trailer of a four-wheel drive.
Aaron Wood was riding 80 km/h through a tunnel in Brisbane, Australia, when the mattress came loose from the Toyota next to him.
Without time to swerve out of the way or stop, Wood was forced to ride over the mattress while avoiding being thrown from his bike. The incident was captured on camera.
Wood told the Queensland Times: "The mattress went under the bike and flipped me up onto my front wheel for about 50m.
"I was lucky that the bloke behind me had time to stop and help.
"When I stopped I realised I had torn the grips right off the handlebars – I thought I was a goner for sure. I have been riding for 20 years and never had something like this happen."
Wood has warned all motorists to make sure their luggage is secured to their vehicles safely, to avoid causing injury or death.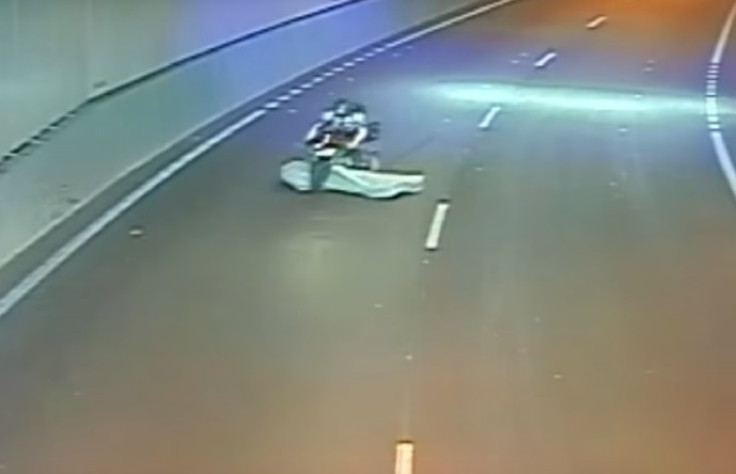 "I was just very lucky to come out unscathed – apart from some cuts to my hands," he said. "The police are amazed that I am alive."
The QLD Police told Storyful no charges had been made but police were continuing their investigations.
© Copyright IBTimes 2023. All rights reserved.